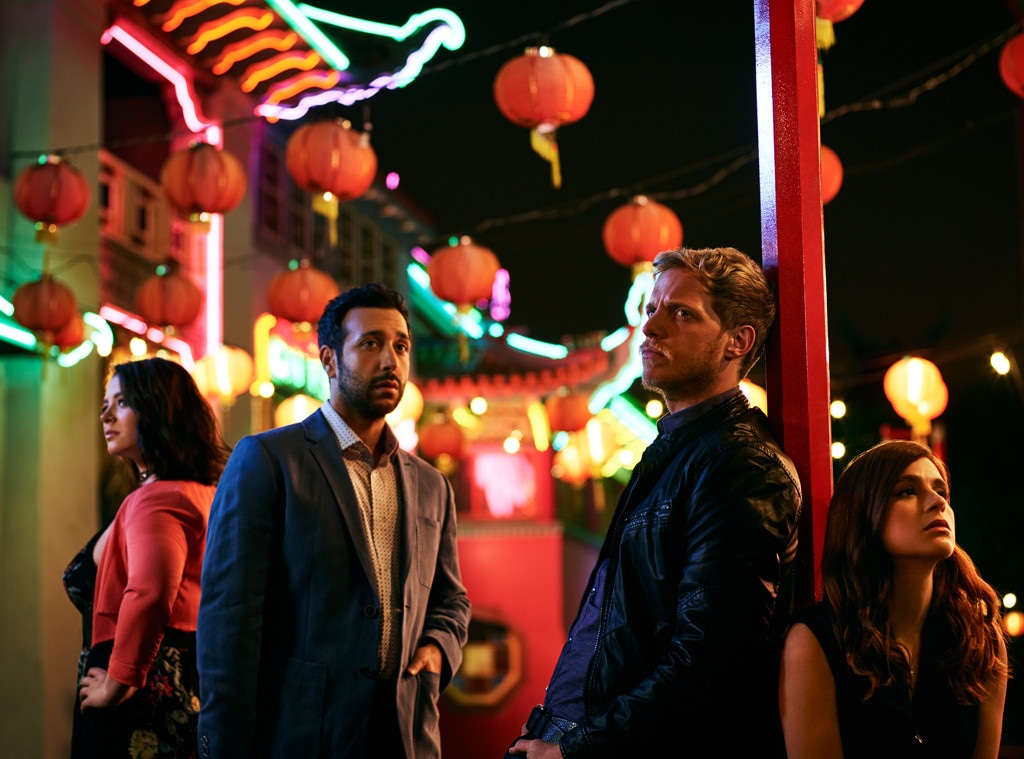 FXX
You're the Worst is coming to an end, and there will be tears. At least there were tears during You're the Worst's 2018 TCA panel for the final season of the FXX comedy.
Creator Stephen Falk and stars Chris Geere, Aya Cash, Desmin Borges and Kether Donohue were on hand to tease what's left for Jimmy, Gretchen, Edgar and Lindsay to mess up when the show returns for its fifth and final season.
"We've cried a lot," Cash said about working on the final season. "We all cried in EPK, which believe me, you don't normally cry in EPK."
The final season features Jimmy and Gretchen actually prepping for a wedding. The duo got engaged at the end of the third season, then Jimmy ghosted Gretchen and the fourth season they spent largely apart.
"I think we're winding down in an organic way," Falk said about wrapping the show and the characters up. "This season we're leading up to and playing with the idea of commitment." Commitment in both legal and personal ways, Falk said, and the struggle that comes along with it and what it means to one's development.
So, who's the worst? Well, it depends on who you ask. Borges said his character is definitely fourth out of the four, and Donohue's character stabbed her husband…but then Cash's Gretchen and Geere's Jimmy do something truly awful this year.
"I think we're tied," Cash said, nothing something they do trumps every other terrible thing these characters have done. She said when she read it, she thought the show for sure jumped the shark, but read the rest of the episode and said it all makes sense.
"We do something so heinous and deplorable," she teased.
The cast got emotional talking about their five years working together, with Cash breaking and starting to cry at one point. "We all have deep, deep admiration for each other," Cash said.
Geere said he was close to taking a job at a pizza place before he got the show and now he's moving his family to the United States on a green card.
"I think it's changed all of us," he said.
You're the Worst returns for a final season on FXX in 2019.