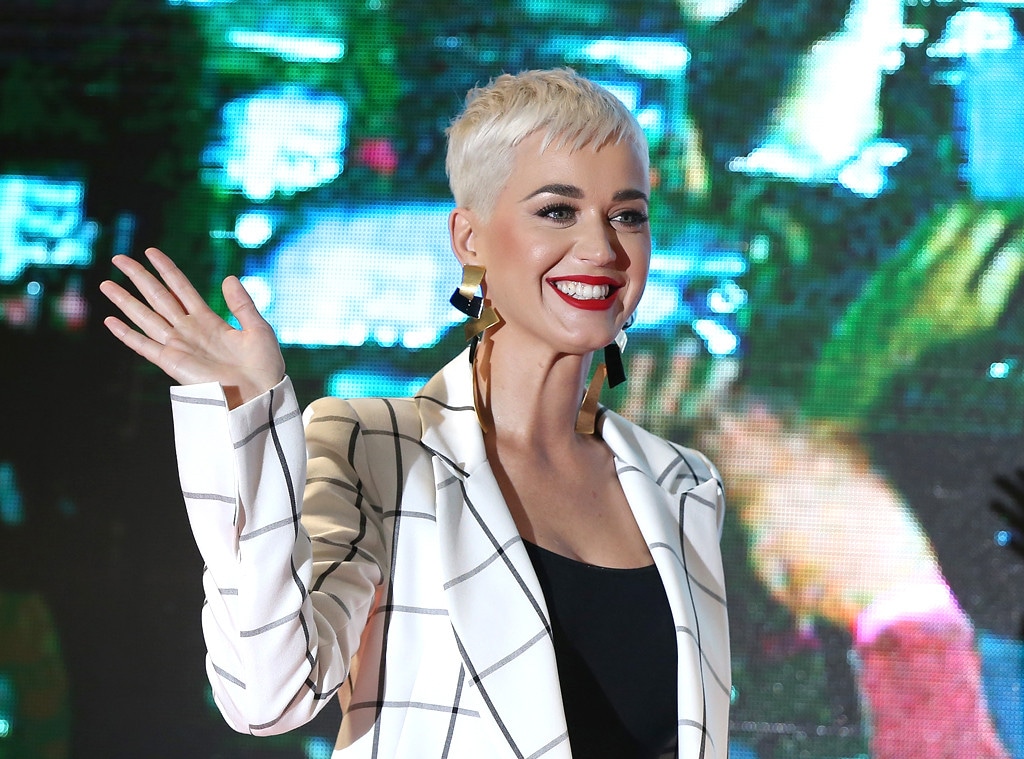 Paul Kane/WireImage
I'm not crying—you're crying. Okay fine, maybe we're all crying.
Pop diva Katy Perry made one little girl's dreams come true in Adelaide, Australia as the American Idol judge surprised a little girl named Grace. 
In a video posted to Instagram, Perry exudes magic as she first stands with her back to the camera donning a pink leather jacket with tassels and a giant unicorn on the back. "Today is one of those days where I actually feel like a unicorn," she purrs to the camera. "That's because I get to use my powers for good and meet someone named Grace who wasn't able to come to the show. So I just figured since she wasn't able to come to the show because of her situation, we'd bring the show to her." 
Thus the aptly-named segment called "the power of the internet" begins.
Before we get to the tear-jerking private concert for Grace and her family, there's some important background context. On July 24, 2018, Tiana Moores tweeted "RETWEET PLEASE! my baby sister is meant to attend @katyperry concert in Adelaide this year but was diagnosed with a 6cm Brain tumour and has been battling all year, grace has love been Katy's biggest fan since she was 3, please help us try and get in contact with @katyperry xx." 
That original tweet gathered over 21,100 retweets and 18,000 likes. Tianna even tried making the star notice by getting a trend started with #helpgracemeetkatyperry.
Needless to say, Perry's crew saw the Twitter action and decided to do something about it. Grace's mom told Perry they bought tickets over a year ago for the "Chained to the Rhythm" singer's Witness tour, but they had to pull out from seeing the show. "That's very rare," Perry said of giving a private concert.
Upon arrival at Grace's home, Perry gives Grace's family hugs and then takes a tour of Grace's room. "I feel like I match this room already!" Perry exclaims upon entering the stuffed animal-filled room.
Perry then begins the intimate serenade, where she sings one of her older songs "Firework." The song plays over clips of Perry and  the family—including the dog—enjoying each other's company.
Tiana posted photos on Twitter of the Witness singer's visit, calling Perry "truely amazing and such a sweet person this was truely amazing!"
Sometimes, the internet can work magic.