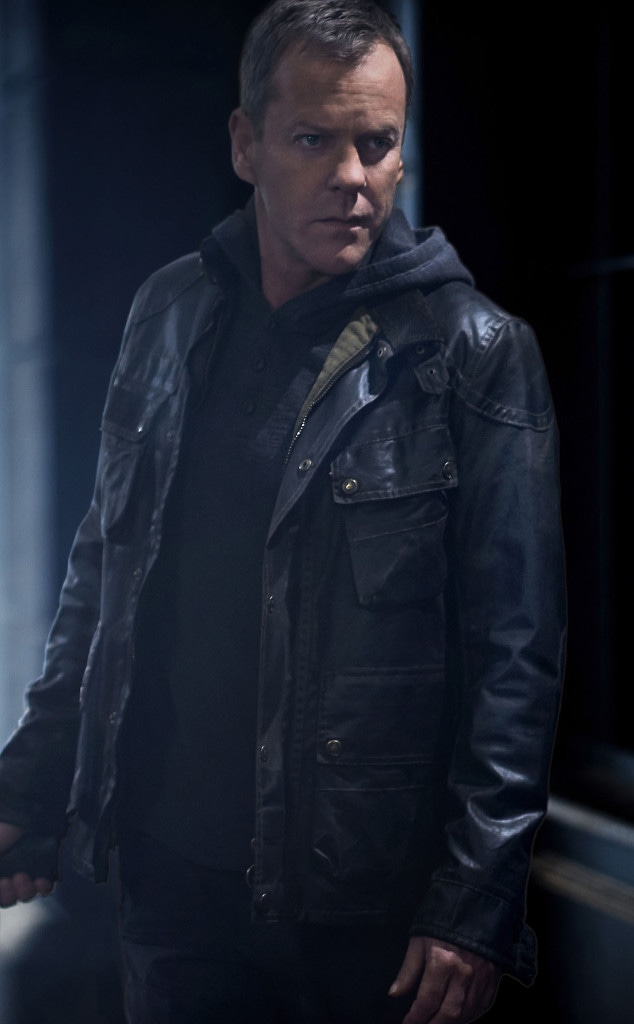 FOX
Fox's 24 has more lives than a cat. The fan-favorite drama, which starred Kiefer Sutherland from 2001-2010 and was brought back with Sutherland for a miniseries in 2014 and returned to air again in 2016 as 24: Legacy with Corey Hawkins, has two new iterations in the works at Fox: a prequel and a legal drama.
At the 2018 summer Television Critics Association press tour, Gary Newman, chairman and CEO of Fox Television Group, discussed the franchise's future with the two projects in the works.
"We obviously love the show," he said, noting the real-time aspect of the series is still unique and "still has a lot of power, and a lot of legs."
"Really since the show went off the air we've talked about how we can reimagine 24," he said. "In terms of the prequel, people love Jack Bauer. You would tell a story that I think the audience would very much connect with."
As for the the legal drama, Newman said discussion about transporting the real-time format to the legal arena was discussed back during season three or four of the original 24.
"You have to look for the arena where the stakes are high and time matters," he said.
The legal drama deals with the 24 hours before the execution of a prisoner. "The stakes are high," Newman said. "Real emotional stakes are involved."
Newman said Sutherland is aware of the projects and would be an executive producer, but there were no discussions about whether or not he would have any kind of role on either potential show.
As for new versions of other popular Fox shows, Newman told a group of reporters there is a new Prison Break still in development, but there is no script. Meanwhile, the future of The X-Files, which returned with David Duchovny and Gillian Anderson for two seasons after its initial nine-season run, seems unlikely. Anderson said she was done playing Scully after this recently-wrapped season.
"No discussions of The X-Files right now, but we love that team," Newman said. "They did a great job last year with the show, but no plans at this point."