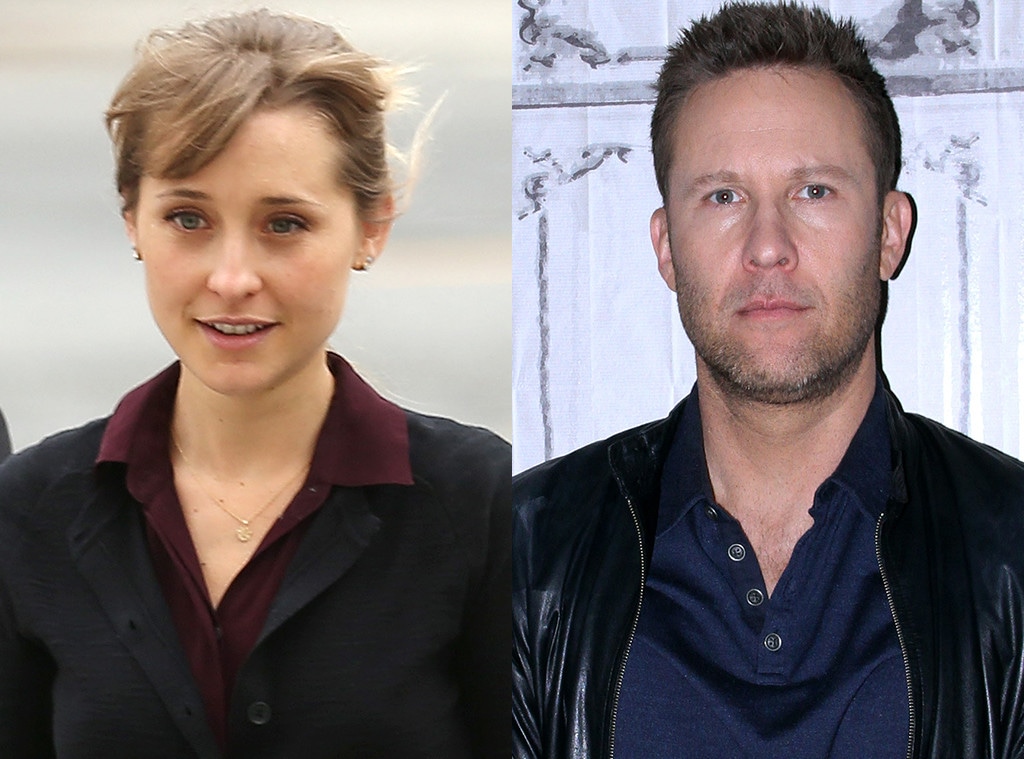 Jemal Countess/Getty Images, Donna Ward/Getty Images
Allison Mack's Smallville co-star Michael Rosenbaum has broken his silence on her alleged role in NXIVM.
During a recent guest appearance on Theo Von's podcast This Past Weekend, the Lex Luthor character said he hadn't spoken out about her sex trafficking arrest because "it's shocking."
"All I can say is this: When I was on that show, Allison was the sweetest, most professional," he said. "She was just a great girl, great actress."
Looking back at their time together on set, Rosenbaum did recall Mack "doing some self-help stuff." 
"I didn't listen to it," he said. "I just remember thinking, 'Oh that sounds a little culty. That's not for me.' I don't know. I never thought about it…I felt like it was such a shock to hear these things. I just didn't believe it." 
Again, the actor described her alleged involvement as "bizarre," "shocking" and "surprising."
"Things happen in life and you're like—you just don't have answers for," he said.
Despite having worked together for about seven years, Rosenbaum claimed he "didn't really know her."
"We weren't close friends," he said, "but, like, there was always respect and a love there." 
While he said he "never" expected her to go down this road, he seemed to rationalize how she did.
"She's like a lot of actresses or actors—you want attention. We want approval," he said. "She found something that she thought would probably give her that, and I don't think that's what she was doing when I knew her. I mean, this was years ago. But ultimately, inadvertently, she got into something that was bigger than her."
He also said "she could have easily been mind f--ked" and suspected she was "manipulated" or "blackmailed."
The actor claimed he thought Mack would be married with kids at this point and said "you don't ever really really know someone." 
"She was just sweet. She was nice. I didn't expect this," he said at one point. "This was a curveball. But again, I didn't really know her."
In the end, Rosenbaum said, "It just makes me said."
"It just makes me sad to know someone who really was a sweetheart could be capable of something like this," he said. "I don't know the whole story."
Back in April, Mack was arrested and charged with sex trafficking, sex trafficking conspiracy and forced labor conspiracy. She pleaded not guilty to all three counts during her initial appearance and arraignment. Later that month, she was released on a $5 million bond and placed under house arrest. However, the actress is now facing new charges. In July, she was charged with racketeering conspiracy involving an array of crimes. Her attorney pleaded not guilty on her behalf.
NXIVM also announced it was suspending its operations in June. The purported self-help organization has stated it "firmly opposes and condemns violence, victimhood, dishonor and abuse."