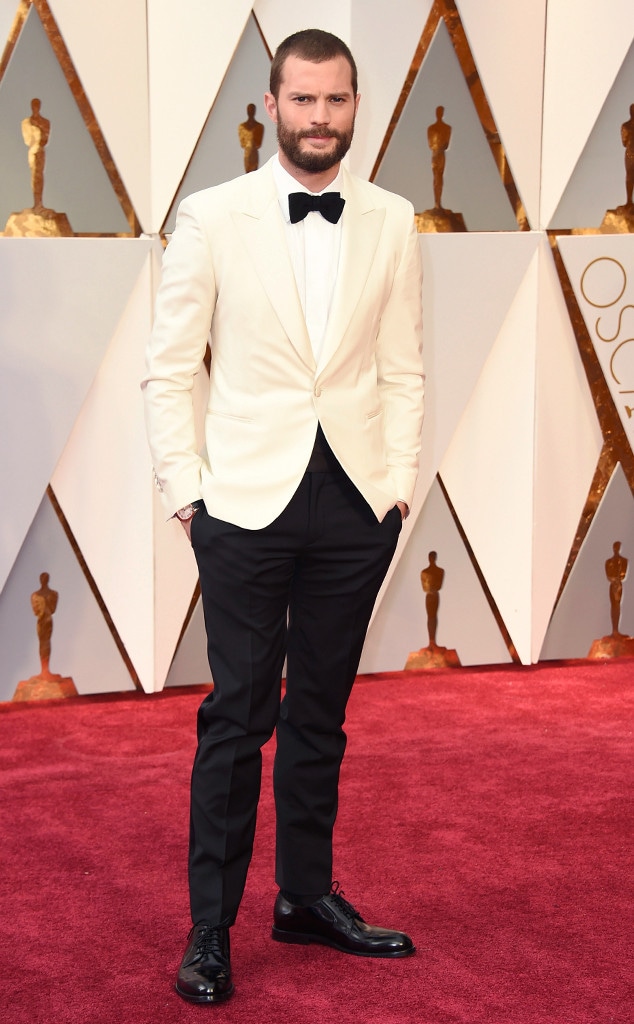 Jordan Strauss/Invision/AP
Jamie Dornan is opening up about the loss he still feels after losing his mom to pancreatic cancer 20 years ago.
"There has been no bigger impact in my life than the death of my mother," the actor shared in an interview. His mother, Lorna, was diagnosed with pancreatic cancer when he was 14 and died just after Jamie turned 16-years-old.
Two decades later, the star has two beautiful daughters and a successful franchise under his belt, but his accomplishments will never be able to diminish the absence of his mom. The actor revealed, "You never get over it and now that I have kids myself I see they don't have a grandmother from my side—that's an odd thing."
He continued, "I often say this but you don't really know what the effects are of losing someone, particularly when you're so young. They are daily and continue to have an effect—you feel that they are manifesting over time in a way you didn't expect them to."
His mother's death has motivated him to join the NIPanC foundation as a way of promoting greater awareness about the deadly disease. "I've always wanted to be associated to a charity that means something to me in a major way. It all seemed very fitting I could do whatever I can promote awareness of this horrendous disease," he explained.
The Fifty Shades of Grey star hopes to use his fame to educate people on the warning signs since "a lot of people with very early symptoms of pancreatic cancer will be diagnosed with something much lesser. That could have been the tiny window where something could have been done about it to save them."
At the launch of the charity, the actor said, "I feel privileged to play some part in drawing attention to this illness and I feel quite determined to try and help in whatever way I can to change the statistics on this illness."