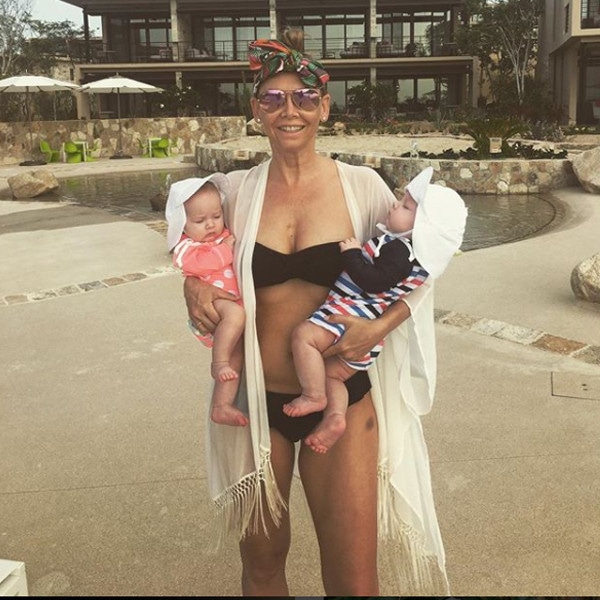 Instagram
It's time to document another very special milestone!
While kicking off August, Kym Johnson decided to head to the pool and savor the sunny Southern California weather with two special guests.
As it turns out, it was time for her twins Hudson and Haven to experience their "first swim."
"Double trouble at the pool," Kym shared on Instagram while holding her growing kids. "#3monthsold #firstswim."
Fans and followers flooded her profile with comments on how cute her babies looked. In fact, Kym couldn't help but respond to a fan who shared a compliment. "They're getting so big and they're so adorable," she wrote in the comment section. Awwww!
Today's pool day comes just one day after Kym and Robert Herjavec celebrated their anniversary.
In a heartfelt Instagram, Kym shared a picture of her husband walking with their twins and marking a milestone in their own relationship.
"Happy Anniversary my love @Robert_Herjavec 2 years, 2 babies and 1 dog!" she wrote. "(Maybe we need another dog)."
Until a new four-legged friend arrives, both Kym and Robert are savoring their family time in private. While the couple shares an occasional photo with fans and followers, they are trying to limit their baby posts.
When they do, however, the love can't be denied.
"Can't believe it's been 1 month with these angels," Robert previously shared on Instagram. "So grateful for memories like this #blessed."