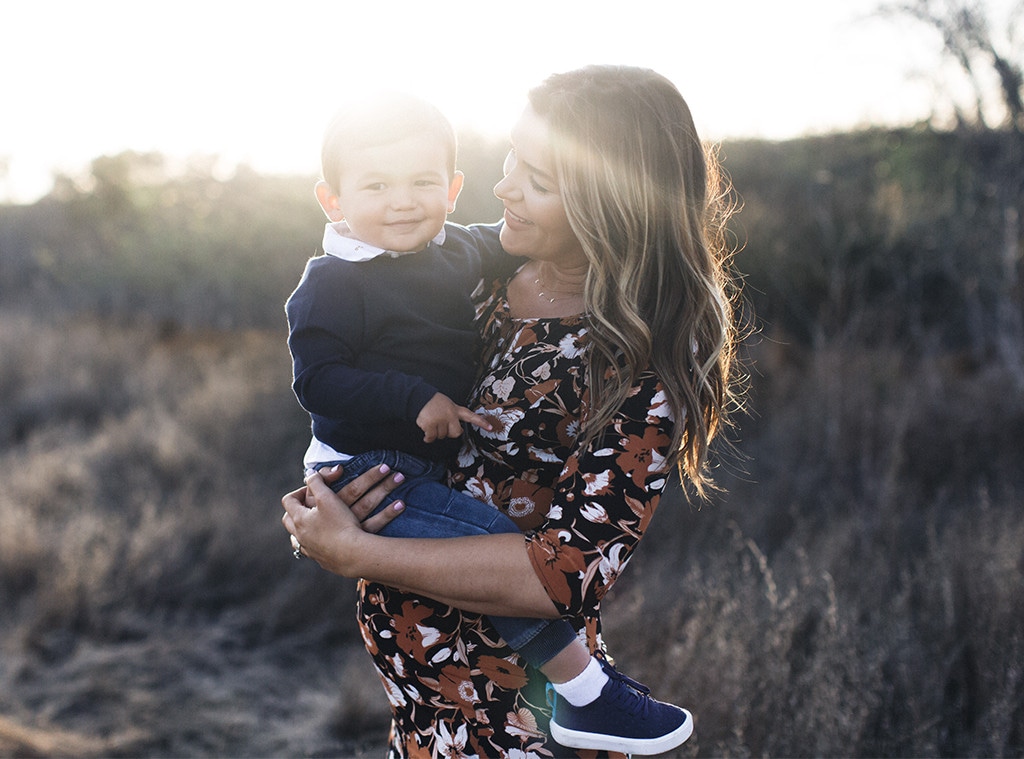 @TaylorColePhoto
Laguna Beach star Alex Murrel has a new addition to the family.
The reality TV personality gave birth Wednesday morning to a son named Kase Robert Johnson, she announced on social media. Alex tells E! News in a statement, "It was a quick labor but so, so happy to have this family of four now!"
Kase weighed in at 8 lbs., 13 oz. and is 21 inches long. This is the second child for the family—Murrel and husband Kyle Johnson also have a 2-year-old son, Levi.
Older brother Levi couldn't wait for Kase's arrival. Murrel told ET, who broke the news, "He would kiss and love my belly my whole pregnancy and now having Kase here, Levi is just over the moon and loves being a big brother."
The two brothers share another special bond. Murrel explained that Kase and Levi are "destined to have a special relationship" because their birthdays are just days apart. Levi's birthday is July 20.
Kase's name holds a special meaning for the Johnson family. Murrel told ET that husband Kyle "was always known as 'KJ' growing up, so we really wanted to have another little 'KJ.'"
Murrel first announced her pregnancy in March in an Instagram photo. In it, she's holding Levi with the caption "Baby brother on the way this July #julybabies." She and fellow Laguna Beach star Taylor Cole, who is also pregnant, posed together at Murrel's baby shower in June. The best friends are due just eight weeks apart. Murrel found fame on the reality show Laguna Beach: The Real Orange County alongside Lauren Conrad and Kristin Cavallari.
Throughout her pregnancy, the Orange County native posted tons of photos on Instagram capturing her progress, including snapshots from family vacations and showing off the baby bump.
Welcome to the family, baby Kase!