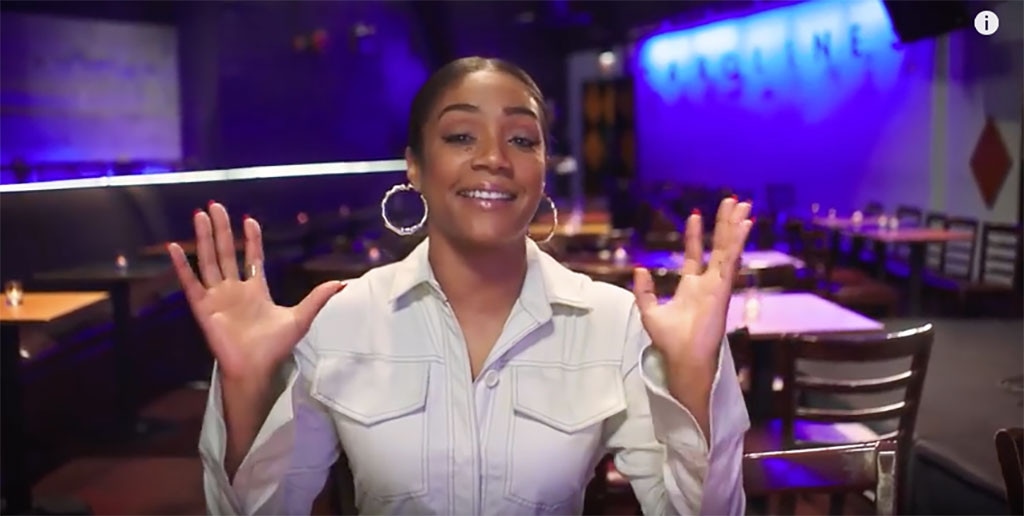 YouTube
Tiffany Haddish was so ready for Vogue's 73 Questions. 
The comedian is naturally an open book, so when it came time for the star to answer dozens of prompts for the magazine's signature video series while preparing to take the stage in New York City, the Girls Trip star had no problem swiftly dishing out the answers. 
The queries ranged from who she considers her mentor ("the world") and the best advice she's been given ("Never trust nobody") to her celebrity crush ("Whoever likes me and can make more money"), dream love scene partner (Michael B. Jordan) and dream dinner guests (Oprah Winfrey, Michelle Obama and Jesus).
While practically everything that comes out of Haddish's mouth is memorable, there were a few standout answers, including a tip from the low-key gardening maven. 
"When you have leftover egg shells from making like scrambled eggs, take this egg shells, break them up and put them in your dirt with the garden and it should feed everything," she advised. 
The star, known for her self-coined "Joyful Greens," also has a rather unique warm-up routine that she sticks to. 
"I get in the mirror and I go, 'Baby daddy, baby daddy, baby daddy, baby daddy, baby daddy, baby daddy, child support, child support, child support, child support, child support'—basically I say all the things that I don't want really fast to trick the universe into giving me what I do want," she explained. We'll have to give this a try. 
To add to her list of fascinating experiences, the star was even invited over to Taylor Swift's house for dinner—and the Grammy winner cooked. 
So, what was on the menu at the Swift residence? Beef chicken, potato salad and some corn bread. 
It definitely got Haddish's stamp of approval. "It was so good."
Check out Vogue's video above to see the whole Q&A!