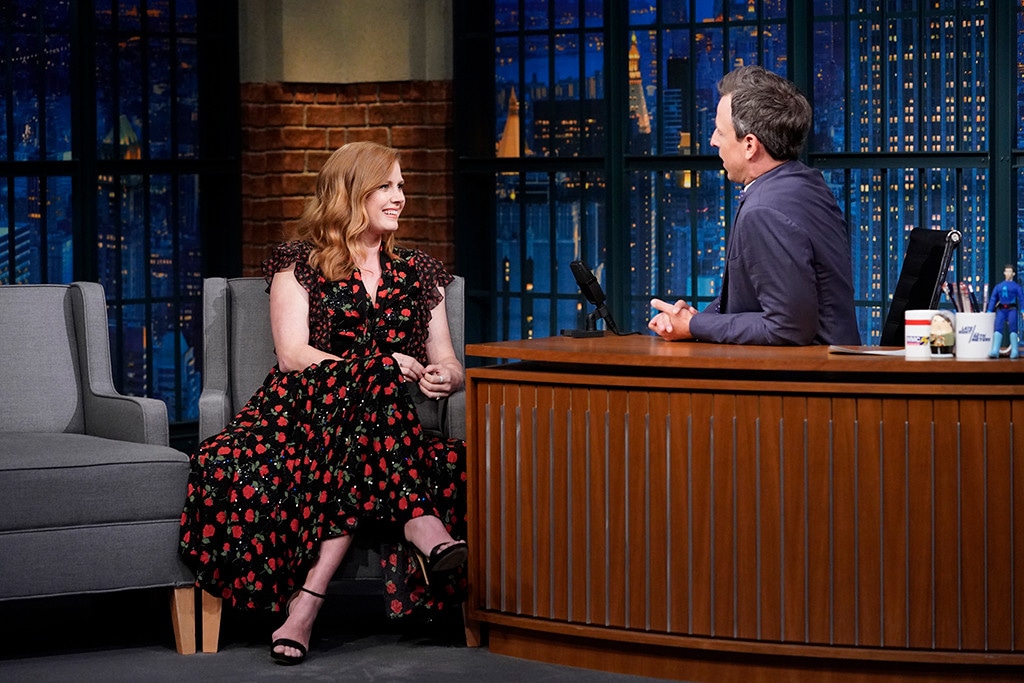 Lloyd Bishop/NBC
Amy Adams owes Christina Applegate and Jennifer Aniston an apology.
The Arrival star appeared on Tuesday's episode of Late Night With Seth Meyers and admitted she's unintentionally called both actresses several times.
"Christina Applegate—she's at the top of my call list," Adams explained, "and I have fat cheeks. And I keep accidentally calling her when I smile during other phone calls. And then I don't say anything and hang up, which is really rude."
In fact, Adams estimated she's accidentally butt dialed—or rather cheek dialed—Applegate 300 times within two months. She also admitted she hangs up before the Bad Moms actress answers.
"It's not nice," she said. "So, I apologize."
As for Aniston, Adams said she accidentally FaceTimed the Friends star from her bed.
"I'm not sure it connected," the Enchanted actress said. "So, who knows what happened there."
However, Adams said she's going to say hello the next time she mistakenly calls up one of her celebrity pals.
"I'm very very sorry," she reiterated. "It's very rude."
In addition to apologizing, Adams talked about her new HBO show Sharp Objects. While Adams said she's worked in television before, she said many of her programs didn't make it to air. She also revealed she was fired from three TV shows. 
"I thought my relationship with television was over," Adams, who is also an executive producer on the show, said. "And then this came to me, and I was really really excited by the prospect of coming back in this way."
Watch the video to see her interview.
(E! and NBC are both part of NBCUniversal).