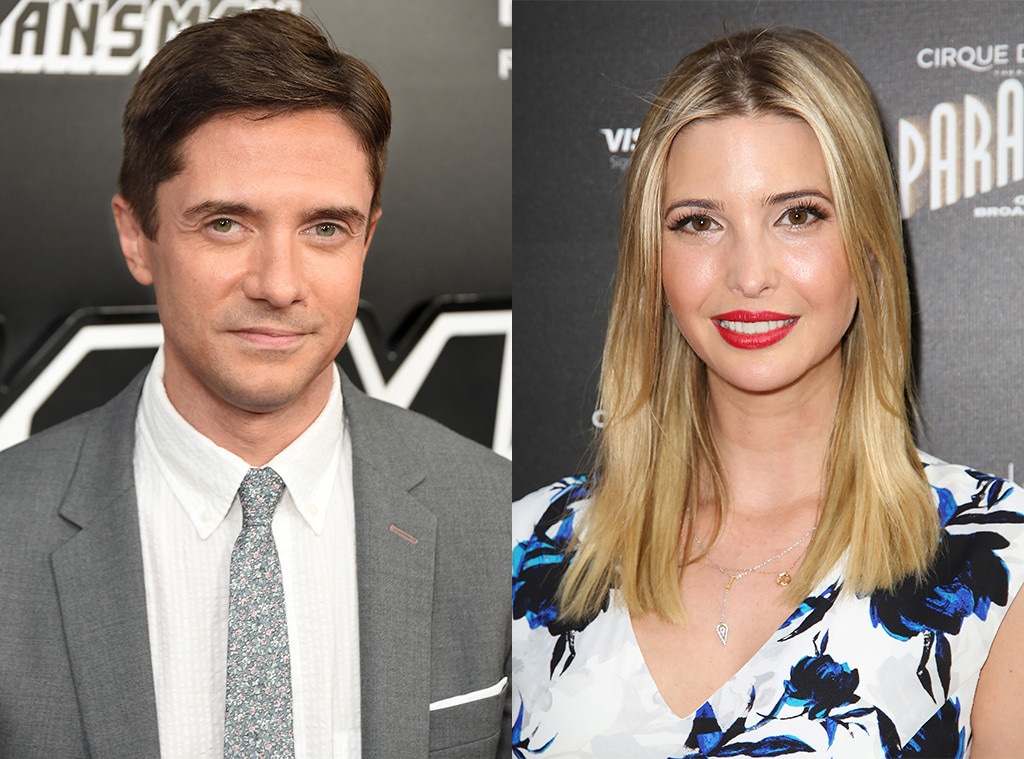 Michael Loccisano/Getty Images, Walter McBride/WireImage
Topher Grace is opening up about his former relationship with Ivanka Trump. 
During an interview with The Daily Beast, the That '70s Show star confirmed he dated the First Daughter over 10 years ago.
"Uh… I did," he told the publication. "Certainly it wasn't a political statement. This was a decade ago. I met her here in New York and we went on a couple of dates. I wouldn't say that we 'dated,' but… I didn't do it for political reasons."
However, the BlacKkKlansman actor said he never met her father, President Donald Trump.
In 2006, People reported the two were spotted getting cozy at Ivanka's 25th birthday bash in Las Vegas. The magazine wrote the duo "danced and cuddled on the VIP bed and even shared a quick kiss during the party." However, Ivanka's rep did not return People's request for comment at the time, and Topher' rep refused to comment on his personal life.
Today, both famous figures are happily married to other people. Topher wed Ashley Hinshaw in 2016 and Ivanka married Jared Kushner in 2009.