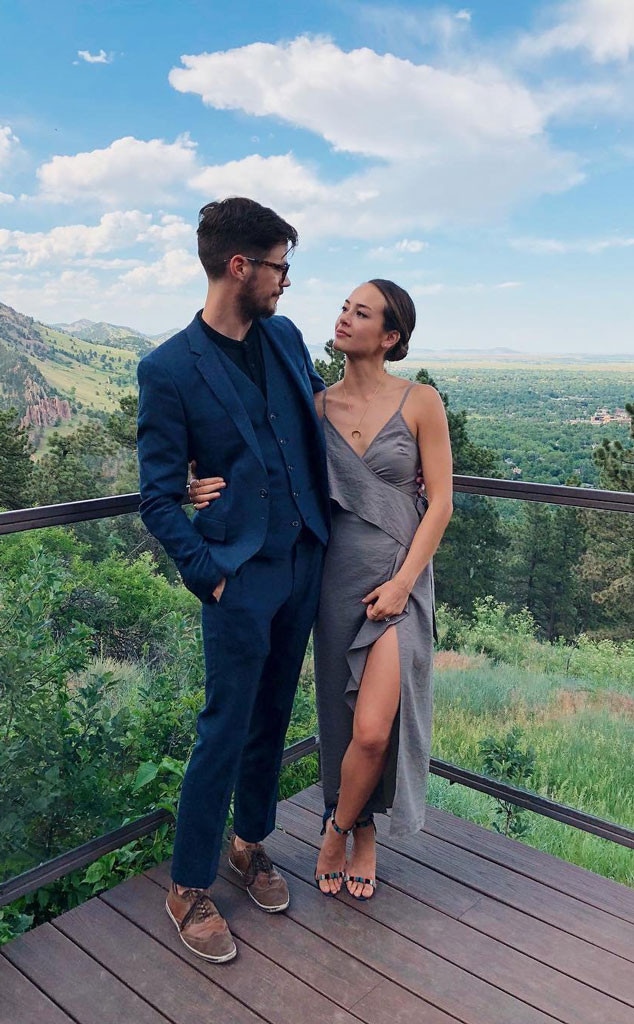 Instagram
Grant Gustin and LA Thoma are "pretty married," but they haven't signed the documents yet.
The Flash star and his longtime love, who got engaged in April 2017, opened up about their relationship on the latest episode of the Anna Faris is Unqualified podcast. During the interview, Grant revealed that they're having a Christmas wedding, but also shared that they've technically already had a ceremony.
"Her family, a lot of them are in Malaysia, so we actually went and did a ceremony over there last December," Grant told Anna Faris.
"A tribal ceremony," LA added. "My mom's a Kadazan, so it's almost like Native American of America, but she's from the island of Borneo. So we wore the traditional outfits, we had like a shaman and a medicine-man do all of the blessings."
The couple also shared that they already feel married. "We're spiritually married," LA told Anna.
Grant then added, "And we technically did, you know, a shaman did a ceremony in front of a group of people, so technically we are like pretty married, we just haven't signed a document yet."
The actor actually took to Instagram this past December to clarify that he's "not quite" married just yet.
You can listen to the couple dish more wedding details, like who will be officiating the ceremony, in the podcast above!