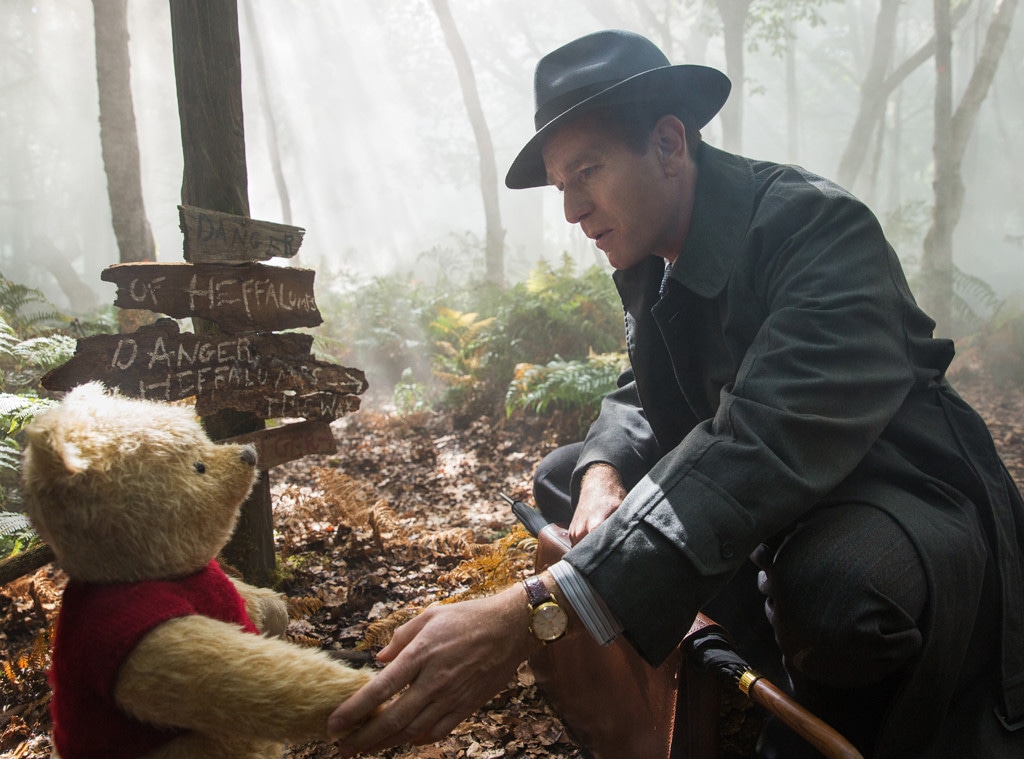 Laurie Sparham/Disney
We all remember that little yellow bear with the red shirt.
The fond childhood memories that accompany the tales of Christopher Robin and his stuffed animal BFFs have now transcended to real life thanks to Disney's new live-action film. The movie revolves around an adult Christopher Robin needing a reminder from his past pals that he still has imagination and joy in his life.
Disney has done it again with its newest live-action transformation of one of their many animated classics and we're not the only ones feeling the nostalgia vibes. Movie stars Ewan McGregor and Hayley Atwell spoke out before Friday's release on why making Christopher Robin has meant so much to them on a personal level.
Watch:
Hayley Atwell Says Winnie the Pooh's Voice Gave Her "Chills"
On the red carpet for the film's premiere, Atwell admitted to E! News that she had an emotional reaction to watching the first trailer. "This familiar voice that I grew up with… that gave me chills and made me feel like oh this is what we've done," she shared with us. 
Atwell plays Christopher Robin's wife in the film. It's a role she's been preparing for her whole life since she grew-up enjoying many of Winnie The Pooh's adventures. "My aunt still has a Kanga on her bookshelf at home that she's had since she was a little girl and I had all the books and audio books growing up," the actress confessed.
The Agent Carter star's reaction is a testament to the film's relatability to all ages. Atwell acknowledges that she's not "that far away from [her] inner child." 
Watch:
Ewan McGregor Admits Winnie the Pooh Is "Loved" in Britain
McGregor is the leading man in the film and spoke to E! News about how he took his work home with him on this project. When asked if he has read the Winnie The Pooh books to his kids he answered, "I've read the first one to all my children and I know I'm so familiar with them when I'm reading them to them because I must have been read them myself."
The Fargo star mentioned that the beloved Disney characters not only transcends ages but borders as well. He explains that Winnie The Pooh is a U.K. favorite. "He's such a loved character," he shared. "He's a very very well-known character so it's a thrill to be in it."