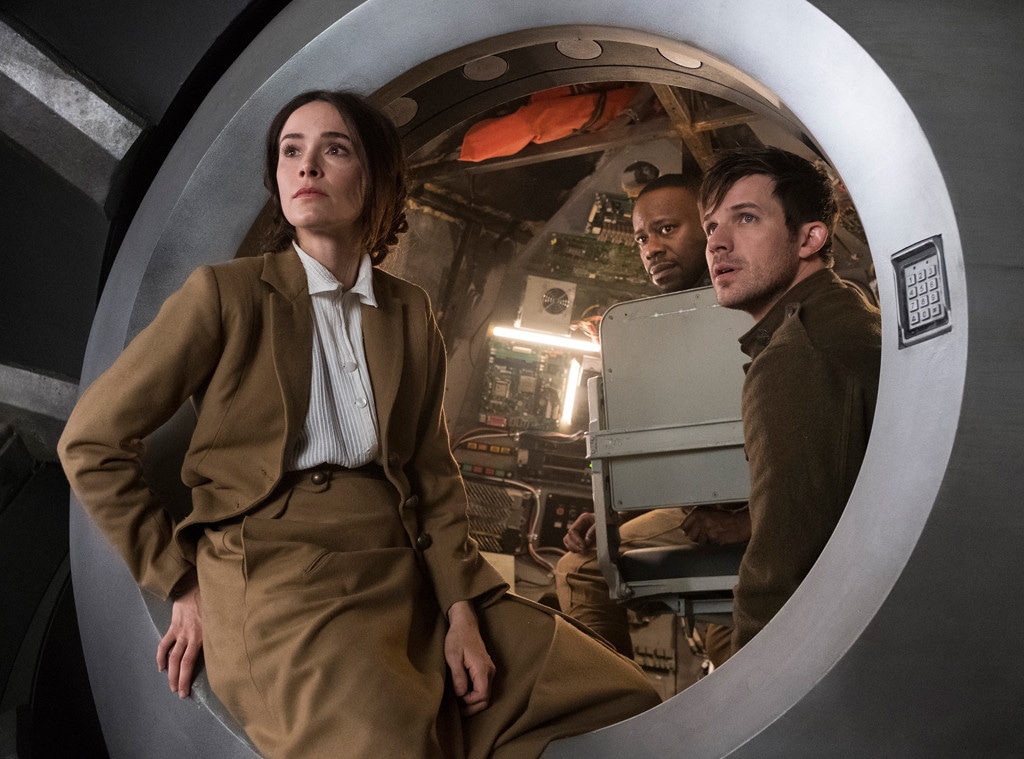 NBC
Never doubt the power of fandom. Timeless fans succeeded in saving their show from cancellation once and now got a movie series finale to end the two-season series.
NBC and Sony Pictures Television have come together for a two-part Timeless series finale set to air during the holidays in 2018. In a release, NBC said the two-part special will provide "closure to the globetrotting series that has generated incredible viewer passion."
"We're excited to tell one final chapter to this incredible story," Lisa Katz, co-president, of scripted programming at NBC Entertainment, said in a statement "A huge thank you to all—our cast, crew, producers and partners at Sony—who have worked so very hard, and to the fans who kept us on our toes and made sure we did our very best week after week."
Watch:
"Timeless" Star Abigail Spencer Sends a Message to Loyal Fans
Series creators Shawn Ryan and Eric Kripke said the series finale will be the Timeless fans know and love, with a focus on the underrepresented people of history, as well as a final emotional story for the Time Team.
"While we wish we could've made another dozen seasons of Timeless, this is the next best thing," Ryan and Kripke said in a statement. "We're thrilled to take the Lifeboat out for one last spin and bring closure to our story. The studio, network, cast and crew are all doing this for one reason only: the fans. Because they deserve it. Because the fans made this happen and we thank them for their passion, support and helicopters. So? You guys want to get Rufus back or what?"
The cast of Timeless includes Abigail Spencer, Matt Lanter, Malcolm Barrett, Goran Višnjić, Paterson Joseph, Sakina Jaffrey and Claudia Doumit.
Fans for the show previously rallied around it when it was canceled during the 2016-2017 TV season. NBC reversed its decision and brought the show back for the 2017-2018 season, but low ratings still plagued the series. After another cancellation, fans rallied around the series once again, staging big stunts to show their passion. This isn't the only show to be saved from cancellation by fans, most recently Netflix gave Sense8 a series finale movie following a cancellation.
Are you happy Timeless is returning for one final adventure?