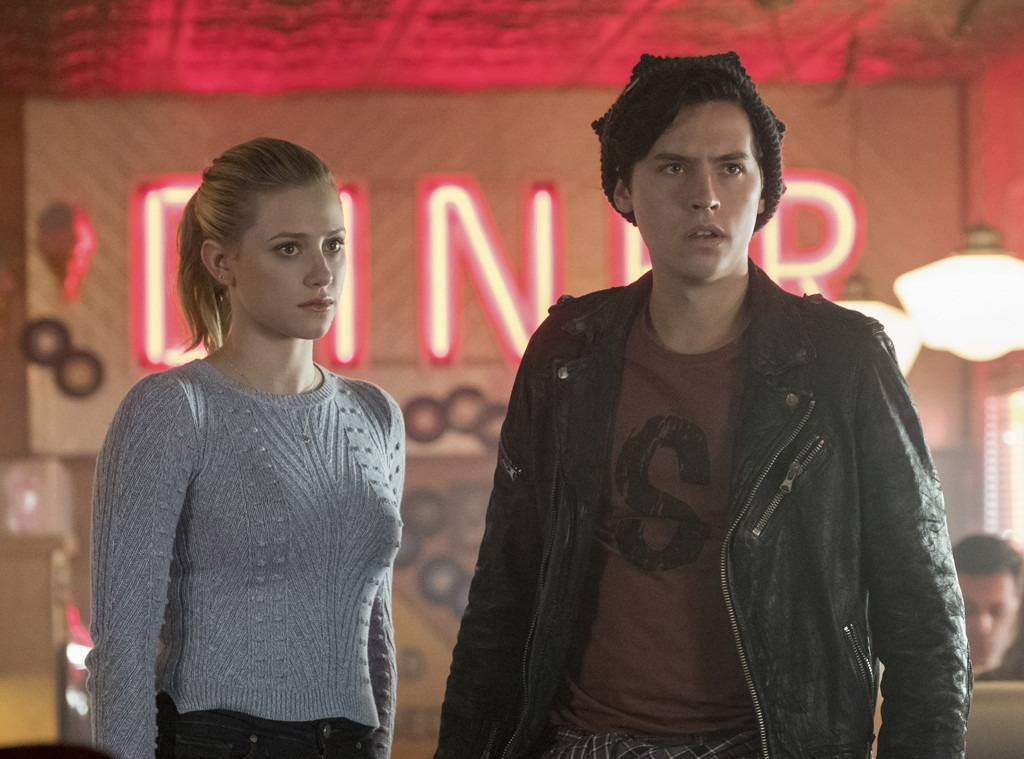 CW
TV fans rejoice, because the Teen Choice Awards is honoring so many amazing shows this year.
2018's Teen Choice Awards air tonight and when they do there will be a lot of categories dedicated to TV, but will they fall into the teen TV category we all love so much?
While a ton of shows exist, there aren't as many dedicated to a teen audience, or about teens which is why these eight shows below impress us even more.
Everything from Riverdale to The Fosters has pulled us in over the past year and we're totally OK with it.
The real question is which of these teen TV shows is your go-to show?
Vote for your current favorite and tune into the Teen Choice Awards tonight to see if any of the shows win their respective categories.
Since Riverdale has taken The CW world by storm over the past two seasons we definitely want to show it some love here.
After the Black Hood was finally unveiled and Riverdale was taken over by even more violence and drama—with a few death scares thrown in—we cannot stop thinking about what could happen next season. The good news is that Archie (KJ Apa) and the gang will be back in October and we're already freaking out over what's to come.
PS: the show and its stars are up for 12 awards this year!
Another series that teens have gravitated towards this year is Grown-ish.
While the show is not nominated for Choice Comedy TV Show (although Black-ish is up for it) the show's star Yara Shahidi is up for Choice Comedy TV Actress and Choice Female Hottie so we are happy she's getting the recognition she totally deserves.
There's also Freeform's Famous in Love that comes to mind when we think popular teen series. The series might've been canceled after two seasons, but Bella Thorne as Paige Townsen will forever be in our memories.
Famous in Love isn't the only Freeform series making a splash at this year's Teen Choice Awards.
Shadowhunters: The Mortal Instruments is nominated for five awards including Choice Sci-Fi/Fantasy TV Show and Choice Sci-Fi/Fantasy TV Actor and we think they really have a shot at winning. It is a fantasy lover's dream series after all and we're totally bummed it isn't getting a fourth season.
With The Fosters final season airing this summer it's no surprise that it's made it onto the nominations list. After five seasons we're sad to see the Adams Foster family leave our TV screens, but the farewell season was worth the wait.
Of course, you can't have a teen TV show face-off without Stranger Things.
The Netflix cult classic is up for four awards this year and we love it just as much now as we did when it first premiered.
Too bad we don't get to see Eleven (Millie Bobby Brown), Mike Wheeler (Finn Wolfhard) and the rest of the 1980s-based characters until 2019...when season three finally premieres. 
When it comes to teen shows there are two more on our list that sort of ride the line between teens and young adults, but we're going to count them!
For starters there is The Bold Type, which is up for numerous awards in the summer section of the award show.
With the lives of Scarlett magazine employees Jane (Katie Stevens), Sutton (Meghann Fahy) and Kat (Aisha Dee) on display throughout the summer weeks we care a little less about working ourselves and live more for the adventures at the office and after our shift ends...AKA we try to be these three ladies on the regular. 
Lastly, we can't forget about The Originals. The Vampire Diaries spinoff aired its final season this summer and it was a whirlwind.
Fans have been loving these characters since many of them appeared on TVD and it's sad to see them go. The good news is that there is an Originals spinoff series called Legacies that will be filling our vampire-loving void this fall on The CW, so yay!
Now that you've seen which TV shows are up for different TV categories this year, vote for your favorite teen TV show below. 
The 2018 Teen Choice Awards will air live from The Forum in Los Angeles on Sunday, Aug. 12 at 8 p.m. on FOX.
2018 TCAs: Best Teen TV Show Poll