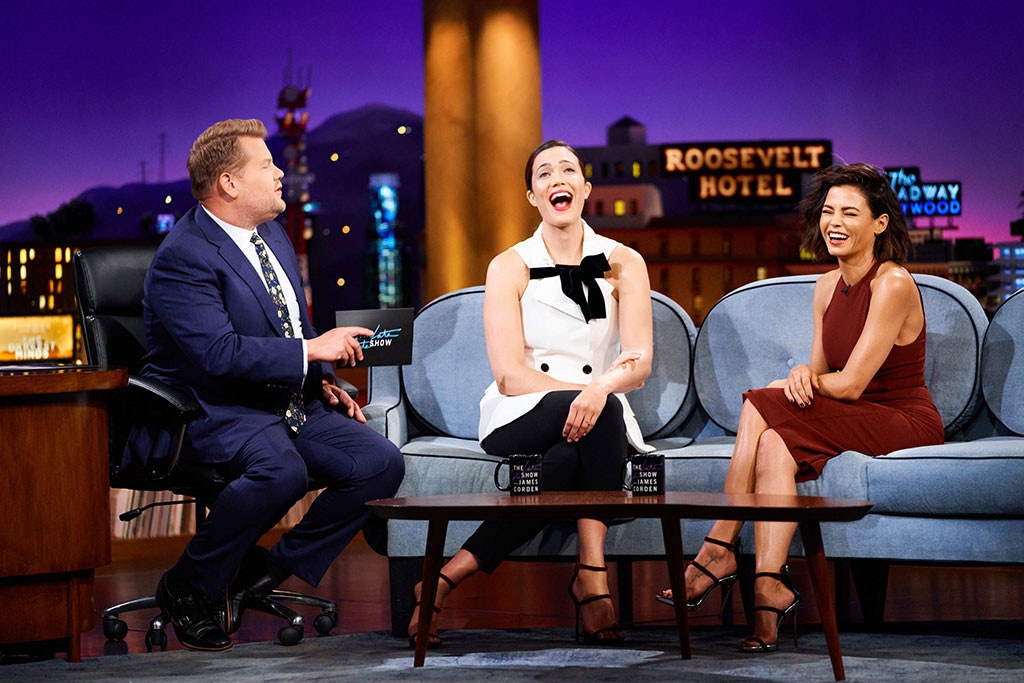 Terence Patrick/CBS
Mandy Moore and Jenna Dewan's friendship is so real—and they have a song to thank for that. 
The former teen pop star and backup dancer reminisced about their early days in Tinseltown during an interview together on The Late Late Show Monday night. As James Corden helped confirm, the ladies go back nearly 20 years after meeting on the set of Moore's music video for her second international single, "So Real."
"It was a song called 'So Real' that was like a single in Australia or something," Moore fuzzily recalled on the late-night show. Meanwhile, Dewan seemed to remember every bit of the early career highlight. "This was like the biggest deal in the world to me. I called my family. I was like, 'I'm doing a Mandy Moore video.' It was this huge production," she described. "I was just overly excited. I danced way too hard the entire time."
Meanwhile, Moore was not so keen on busting a move. "I didn't dance because I'm the worst dancer in the world and that's why you were there to make up for that fact," she joked. 
To jog fans' memory, the 2000 video featured the songstress in an open field during the day and then switched to the nighttime. However, magic seemed to strike at night as she found the entrance to a magic forest where her poppy spouted weird red goo and flowers showered the screen in that cheesy millennium effects kind of way.
Sporting mermaid waves, a green fringed sweater and bubblegum pink flowing skirt (also known as the uniform of the 2000s), the then-15-year-old was joined by a bevy of male and female backup dancers performing choreography in front of a monument-like dome. Why? Your guess is as good as ours. 
Unfortunately, you can only get glimpses of Dewan in the background, but we'll forever be grateful to this video for bringing these two stars together.