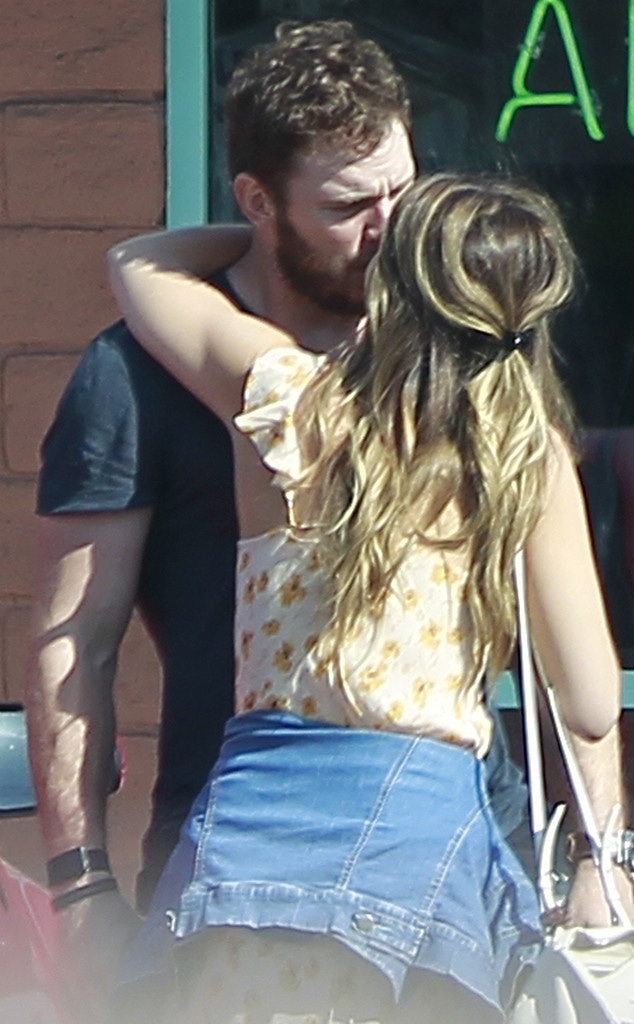 FlightPhotoAgency
Chris Pratt and Katherine Schwarzenegger's bond is only getting stronger.
Less than two months after relationship rumors sparked between the Hollywood actor and best-selling author, fans are learning just how serious this summer romance has become.
Over the weekend, the pair enjoyed a Sunday morning church service together before lunch at Soho House with Pastor Chad Veach.
Katherine then headed to The Bigg Chill in Westwood, Calif., where she joined Chris and his son Jack for frozen yogurt.
"She was helping him and very nurturing. She was extremely friendly and laughing with him," an eyewitness shared with E! News. "You could tell she loves little kids and is very good with them."
Another source added, "All three of them sat for a moment and looked like a family. They looked really happy and it looked like a very comfortable and natural dynamic."
Back in June over Father's Day weekend, photos surfaced of Chris and Katherine enjoying a picnic near Santa Barbara.
While some pop culture fans initially thought this could just be two friends hanging out, it developed into something more. In fact, Katherine's mom Maria Shriver is a big supporter of the romance.
"Maria is very excited for Katherine. Everyone has their fingers crossed that this is going to work out long term. They think Chris is an amazing guy and a great catch," a source shared with E! News. "They are really perfect together and have similar goals and values. They have gotten serious quickly."
Another insider added, "Chris was taking things slow with Katherine at first but overall, he is not seeing anybody else and considers what he has with Katherine as exclusive. He's not afraid to show his affection for her in public. Chris is doing things differently by not putting too much pressure on anything, but they are very happy so far. Katherine really likes Chris too." 
And while Maria deserves credit for helping set this pair up, we're told Chris was immediately drawn to the philanthropist and lifestyle blogger.
"Chris is smitten by Katherine and is super happy about how it's going so far," a separate source previously shared with E! News.