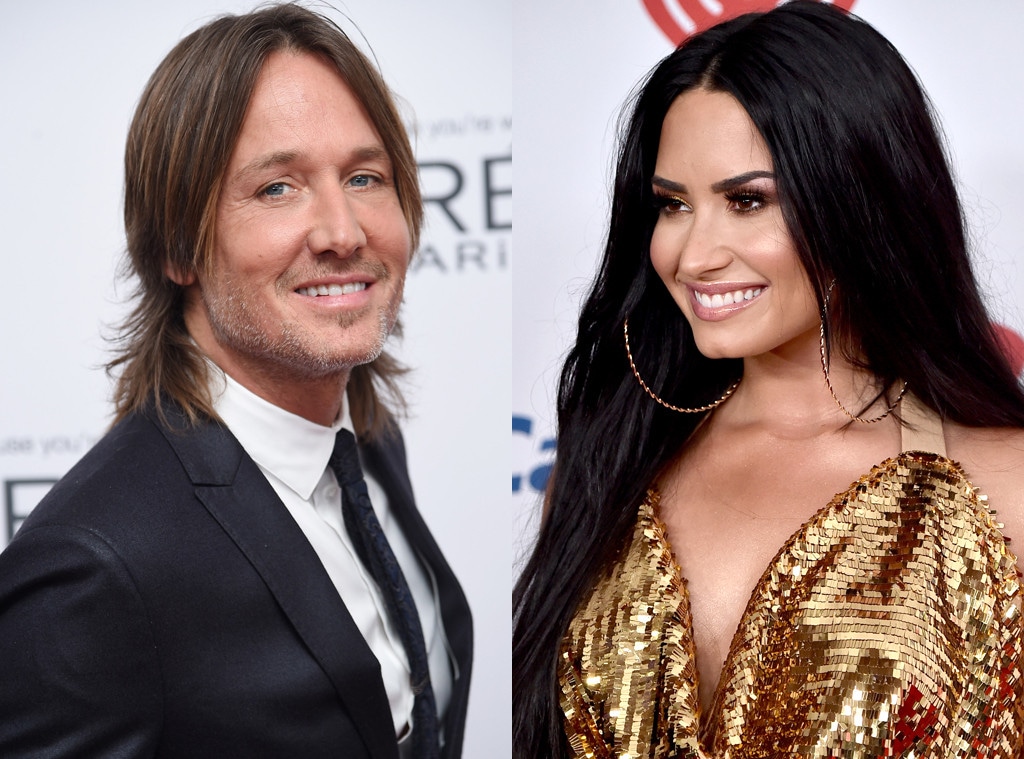 Dimitrios Kambouris/Frazer Harrison/Getty Images
Keith Urban has some words of advice for a fellow musician in need.
In a new interview with the Australian morning show Today Extra, the country music singer offered his support to Demi Lovato who is recovering from an apparent overdose in Los Angeles.
"I don't know anything about her personally," Keith said via Entertainment Tonight before sharing his advice.  "Just [to have] good people around her and a willingness to want to live a different way if that's what she wants to do. It's all up to her."
As fans know, Keith previously opened up about his own battle with substance abuse.
In October 2006, which was just a few months after marrying Nicole Kidman, Keith checked into the Betty Ford Center to treat alcohol addiction.
"I was going to lose it all," he recalled to People a year after making the brave decision. "It was like, 'If I don't choose this moment to do the right thing and do something that's going to give me life, all of the things I'm scared of losing. I'm going to lose anyway.'"
Keith isn't the first country music star to offer support for Demi. Brad Paisley, who collaborated on the hit song "Without a Fight" alongside Demi, offered his support on social media.
"My friend @ddlovato is one of the kindest, most talented people I've ever met," he wrote on Twitter. "Praying for her right now, addiction is a terrifying disease. There is no one more honest or brave than this woman."
Over the weekend, E! News learned that Demi is resting and getting better as she receives support from her whole family and ex-boyfriend Wilmer Valderrama.
And most recently, some of Demi's close friends broke their silence on social media and addressed the situation.
"I am with her now, and will continue to be because she means to the world to me just as she does to all of you. Like all of you, I have nothing but love in my heart for her," backup dancer Dani Vitale shared on Instagram. "There is no need for any negativity towards the ones who care about Demi at this time. There is too much of it in this world as it is."