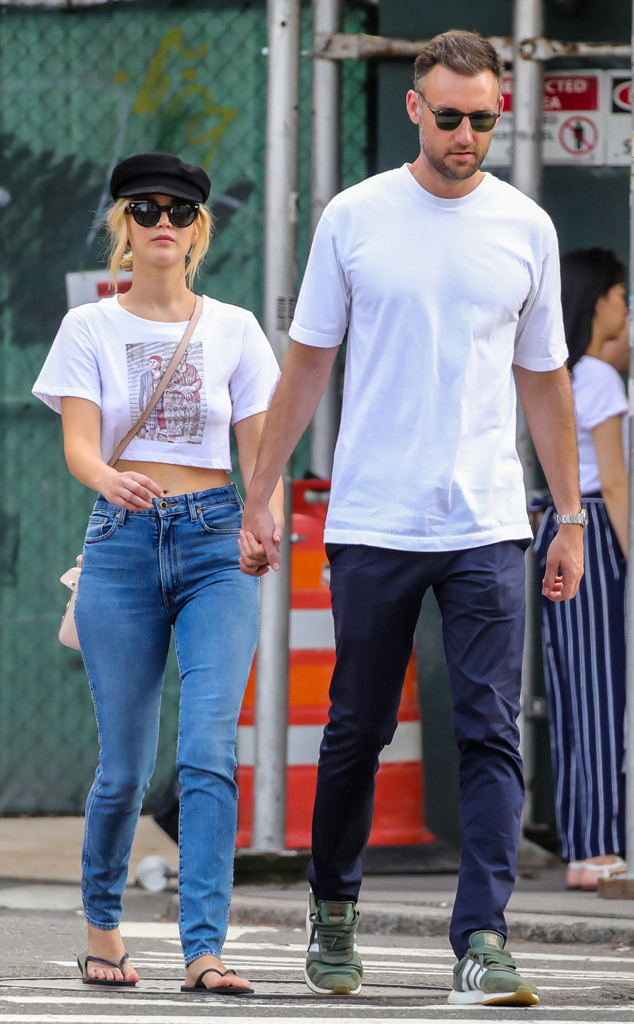 TheImageDirect.com
Jennifer Lawrence's summer romance appears to be going strong.
It's been nearly two months since the Oscar winner was romantically linked to Cooke Maroney, a director at NYC art gallery, Gladstone 64. At the time in early June, the pair was photographed for the first time arm in arm, sparking reports that the star had a new man in her life.
The sightings of the two together continued with Lawrence and Maroney taking a stroll weeks later and enjoying a candlelit dinner later that night.
This weekend, the pair stepped out for another casual date together on Sunday in the Big Apple. According to a source, the couple sat in the back and went unnoticed as they had lunch at a café downtown for about two hours before walking to another eatery to meet some friends.