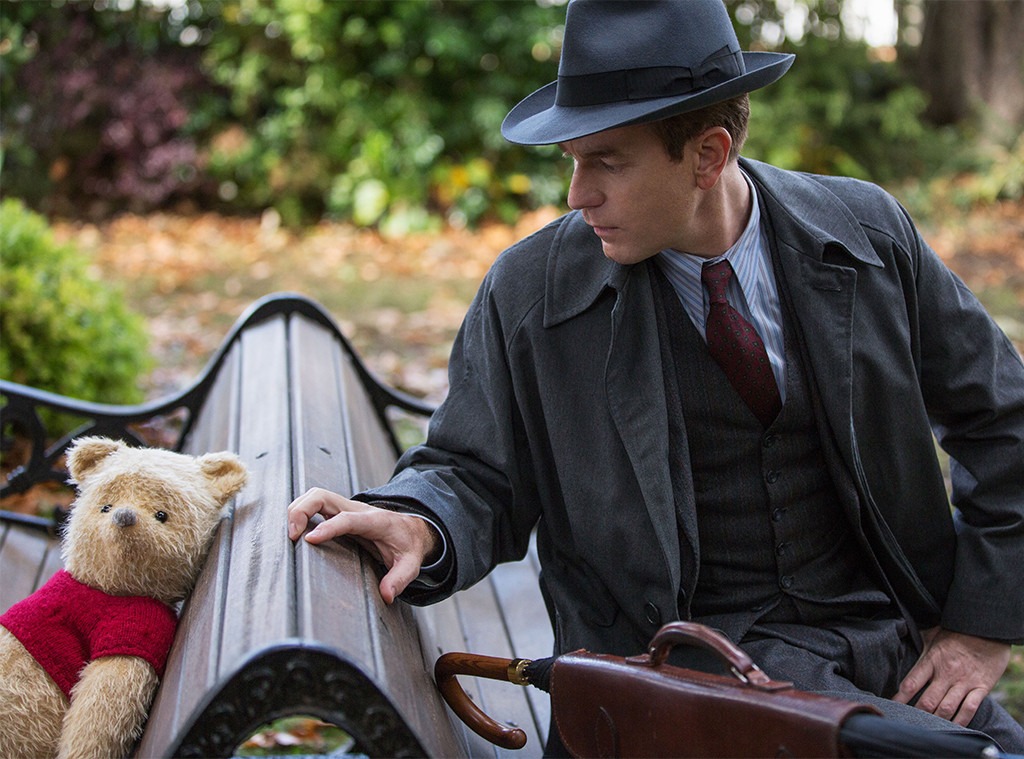 Disney
Summer has flown by, with August beginning in two short days and yet we are still at the height of summer blockbuster season.
With a new month comes new Netflix arrivals, TV show premieres and of course a fresh batch of movies coming to theaters...thank goodness.
Once August hits, childhood favorites like The Little Mermaid and Christopher Robin AKA the story about Winnie the Pooh's human friend, will be coming to a movie theater near you. This time around these stories have a twist and therefore they are even more enticing to movie goers.
There will also be new stories about love (Dog Days), friendship (The Spy Who Dumped Me), terror (Slender Man) and comedy (Crazy Rich Asians) that can't be missed.
Trust us, you won't be disappointed when eating your jumbo popcorn and sipping on your Slurpee in the theaters come August.
Take a look at 10 of the movies coming out next month below and cast your vote for the film you can't wait to see on the big screen.
The Darkest Minds: Aug. 3
The Darkest Minds gives us Divergent and Hunger Games vibes and we're not mad about it. This movie is a sci-fi film about powerful teens who ban together to reclaim their future after they are imprisoned by adults who fear everyone under the age of 18. Together they can use their special powers to keep each other alive.
Christopher Robin: Aug. 3
Disney lovers rejoice, because Christopher Robin is bringing us another tale of Winnie the Pooh! This time around, Christopher Robin (Ewan McGregor) is a working-class family man who is missing out on his own life while trying to make a living. Luckily, Winnie the Pooh comes back into his life because he needs help finding his friends and in turn the silly old bear helps Christopher Robin get the most out of life.
The Spy Who Dumped Me: Aug. 3
A day after turning 30, Audrey (Mila Kunis) and her BFF Morgan (Kate McKinnon) unwittingly learn that her ex-boyfriend was a spy and they are now caught up in an international conspiracy. Together they team up with the government to help save millions of lives, travel to Europe and try to stay alive...all while making amazing best friend memories.
Dog Days: Aug. 8
If you love dogs and romance then Dog Days is definitely a must-see movie for you next month! This film, which stars Nina Dobrev, Vanessa Hudgens, Adam Pally, Eva Longoria and many more big stars, is about a group of people in Los Angeles who are interconnected and brought together by their adorable pups. It's going to be so stinking cute!
Slender Man: Aug. 10
Horror film fans, this one's for you! Slender Man is about a tall, thin and terrifying figure that is the creature of nightmares. With his featureless face and creepily long arms this creature haunts and then takes children and teens…and no one knows where they go. Talk about spooky.
Mile 22: Aug. 17
Mark Wahlberg stars in Mile 22 as an elite American intelligence officer who isn't supposed to exist. He is a part of a top-secret unit that is on a mission to smuggle a police officer who has sensitive information out of the country to Mile 22…if they survive that long. The movie also stars Lauren Cohan and Ronda Rousey.
Crazy Rich Asians: Aug. 17
After dating for more than a year New Yorker Rachel Chu (Constance Wu) gets more than what she bargained for when she heads to Singapore to meet her boyfriend Nick Young's (Henry Golding) family. She doesn't know much about them, but she quickly learns they are crazy rich and not happy with her status or where she is from. Based on the best-selling novel, this comedy shows what happens when love and family don't exactly align.
The Little Mermaid: Aug. 17
Based on the Hans Christian Andersen fairy tale The Little Mermaid is a live-action fantasy film has something for fans of all ages. This version of the story will follow a reporter and his niece as they are sent to investigate a circus act which involves an enchanting creature that they believe is a real mermaid. The only catch is that she isn't exactly allowed to leave the circus…even for love.
The Happytime Murders: Aug. 24
Melissa McCarthy, Elizabeth Banks and Maya Rudolph are all in The Happytime Murders, which is reason enough to see it when it hits theaters at the end of August. The plot, which focuses McCarthy's character (an ex-detective) taking on a case where puppets from a '80s children's show being murdered, is another equally great reason to head to the movies and see this comedy.
Kin: Aug. 31
Nothing is stronger than family…not even a futuristic weapon that no one understands. In Kin, which stars Zoe Kravtiz, Dennis Quaid, Myles Truitt, James Franco and more, a released ex-con and his adopted brother face off against criminals, the feds and otherworldly soldiers after Eli (Truitt) discovers a weapon that is both mysterious and coveted. Sounds cool, right?