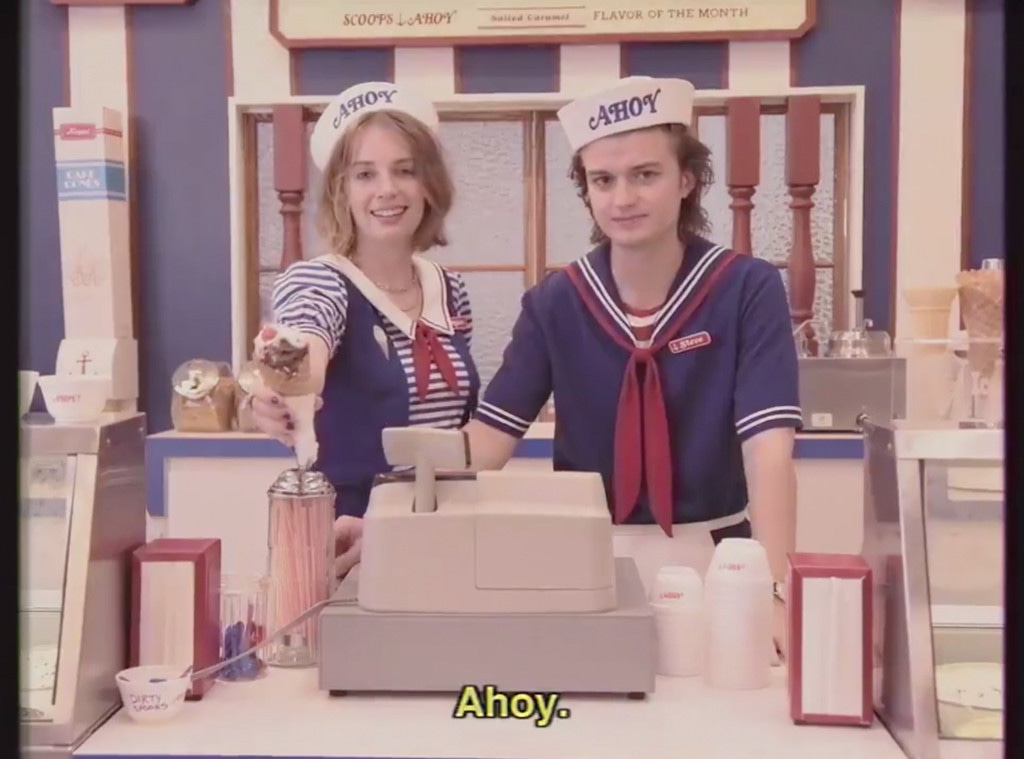 Twitter
That Stranger Things  teaser wasn't lying when it said "next summer." 
Netflix's VP of original series explained to reporters during the streaming service's summer TCA press tour that the drama is a "handcrafted show."
"The Duffer brothers and [EP] Shawn Levy have worked really hard," Holland says. "They understand that the stakes are high, they want to deliver something bigger and better than what they did last year, so they really want to take the time to get it right." 
"It's going to be a fantastic season," she continued. "It's gonna be worth the wait." 
To a smaller group of reporters, Holland promised that "nothing has changed with respect to Stranger Things. It's a fantastic season, there are more special effects and I think it's gonna be a really exciting season, but it just takes a little more time." 
As David Harbour  described it to us after hearing of his Emmy nom, the show is taking on some "risky" things this year, so perhaps that helps to further explain the wait. 
Netflix also announced on Sunday that it has ordered a new show called Madam C.J. Walker, starring Octavia Spencer as Walker, black hair care pioneer and America's first black, self-made female millionaire. The limited series is based on the book On Her Own Ground by A'Lelia Bundles, and both Spencer and LeBron James are named as executive producers. 
Other announcements: 
Maniac, a mysterious drama from Cary Joji Fukunaga starring Jonah Hill, Emma Stone, and Justin Theroux about a man who lives in a fantasy world while locked in a mental institution, will premiere September 21. 
Master of None: Netflix "would be happy" to make another season Master of None when Aziz Ansari wants to make it. 
Gilmore Girls: Another round of Gilmore Girls has not been discussed, but creator Amy Sherman-Palladino "knows that we are very big fans of Gilmore Girls."
House of Cards: No premiere date yet for season six, but Holland confirms that season six was always planned as the final season even before Kevin Spacey was fired for misconduct. "It's a fitting end," she says. 
Mindhunter season two is currently in production. 
Stay tuned for more updates from Netflix!