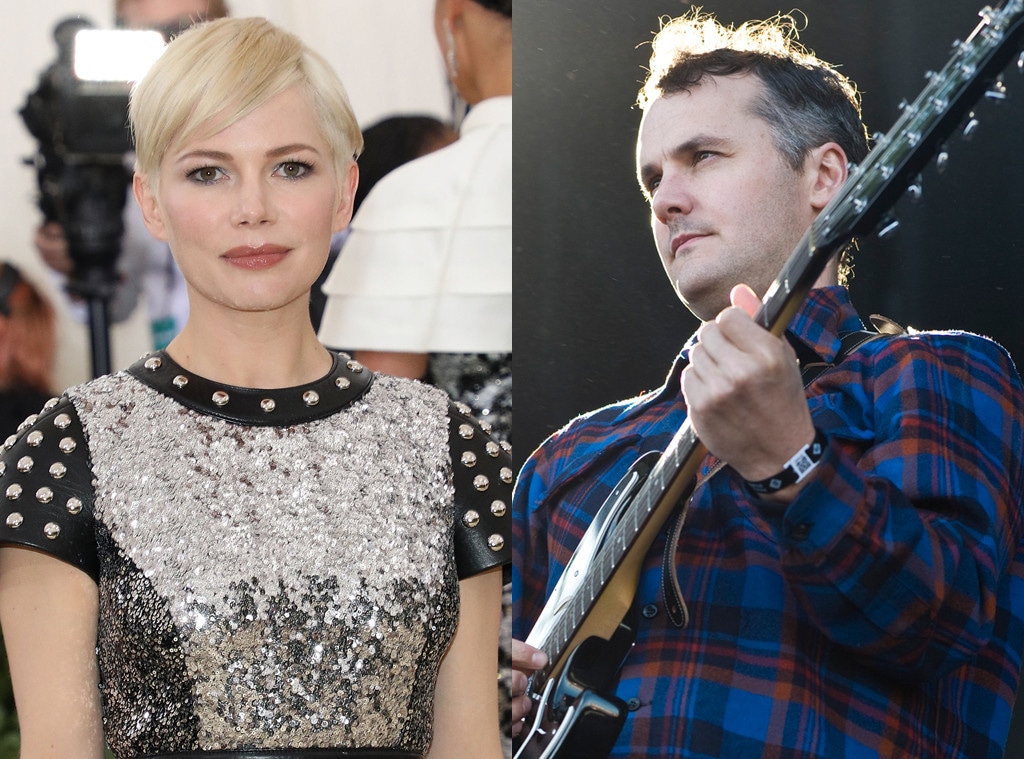 Taylor Hill/Getty Images, Jordi Vidal/Redferns via Getty Images
Heath Ledger's father says his family is "terribly happy" for his late son's ex Michelle Williams over her secret marriage.
It was revealed last week that the 37-year-old Dawson's Creek alum and Blue Valentine actress had wed indie rock musician Phil Elverum, 40, in a small ceremony in upstate New York earlier this month. Michelle and Heath's daughter Matilda, 12, and her new stepdaughter Agathe, 3, were among the few guests.
"We are terribly happy, it is great," Heath's father, Kim Ledger, told the Sydney Morning Herald's The Goss about Michelle's marriage, in comments posted on Sunday. 
Kim said he has not met the actress' new husband but would do so "soon," adding, "She's very private and I don't really like to make too many comments about her, but we are very happy [for her]."
Heath's father and mother Sally divorced when he was a child. They have maintained a relationship with Matilda and Michelle since the Dark Knight actor's 2008 death, while living in Australia, where their son was born.
The Australian actor and Michelle started dating soon after meeting on the set of Brokeback Mountain in 2005. They split in late 2007, a few months before Heath died at age 28. Matilda was a toddler at the time.
"I never gave up on love," Michelle told Vanity Fair, which broke the news of her marriage. "I always say to Matilda, 'Your dad loved me before anybody thought I was talented, or pretty, or had nice clothes.'"
Michelle and Phil had never gone public with their relationship.
He has also previously lost a partner; His wife Geneviève Castrée died of pancreatic cancer in 2016, when their daughter was an infant.