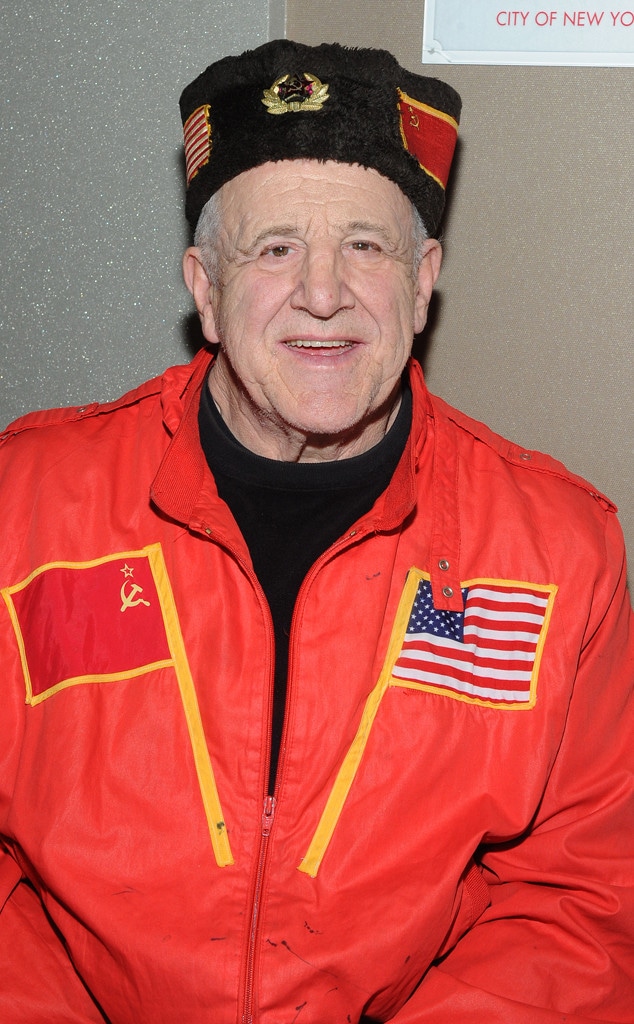 George Napolitano/ MediaPunch/IPX
WWE Hall of Famer Nikolai Volkoff, who played a Soviet villain in the ring, had died at age 70.
The wrestling star passed away on Sunday, the organization confirmed on Sunday. The cause of his death was not disclosed.
Volkoff was born Josip Nikolai Peruzović in a part of Yugoslavia that is now Croatia. Volkoff, who can speak Russian, joined the World Wrestling Federation (WWF), the group that later turned into World Wrestling Entertainment (WWE), in the '80s, in the midst of the Cold War.
With his famous U.S.S.R.-themed red outfit, complete with a fur cap, Volkoff was considered one of the most popular wrestling villains, often trying to lead the crowds to stand and sing along to the Soviet National Anthem. He famously faced off against the likes of American wrestling stars like icon Hulk Hogan and also teamed up with another villain, the Iron Sheik.
"MY BEST FRIEND. MY PARTNER. MY BROTHER. WE GET MORE HEAT THAN ANYONE ON EARTH. I TRUST HIM WITH MY LIFE. HE TAKE CARE OF ME WHEN I WAS DOWN," the Iron Sheik, 76, tweeted on Sunday. "I MISS YOU FOREVER ."
After the fall of the Soviet Union, Volkoff switches sides and supported the the United States, teaming up with American wrestling star and fan-favorite "Hacksaw" Jim Duggan.
"Good Bye, my Friend. RIP," he wrote on Instagram, alongside a photo of the two.
Volkoff was inducted into the WWE Hall of Fame in 2005.
At age 18, he fled conflict-ridden Yugoslavia and moved to Canada, then to the United States, where he met his wife, Lynn. They settled in Maryland. He became an American citizen in 1970, the Baltimore Sun reported in 2013.
In recent years, while retired from wrestling, he made guest appearances in character at WWE matches and fan events.
He also worked as a help leader at the Police Athletic League center in Cockeysville, Maryland, working with kids after school. He supervised the older ones when they lifted weights, cheered children on when they played basketball outside and taught many how to play chess and pool, the Baltimore Sun reported.
"I like to help people because lots of people helped me when I was growing up," he told the newspaper.