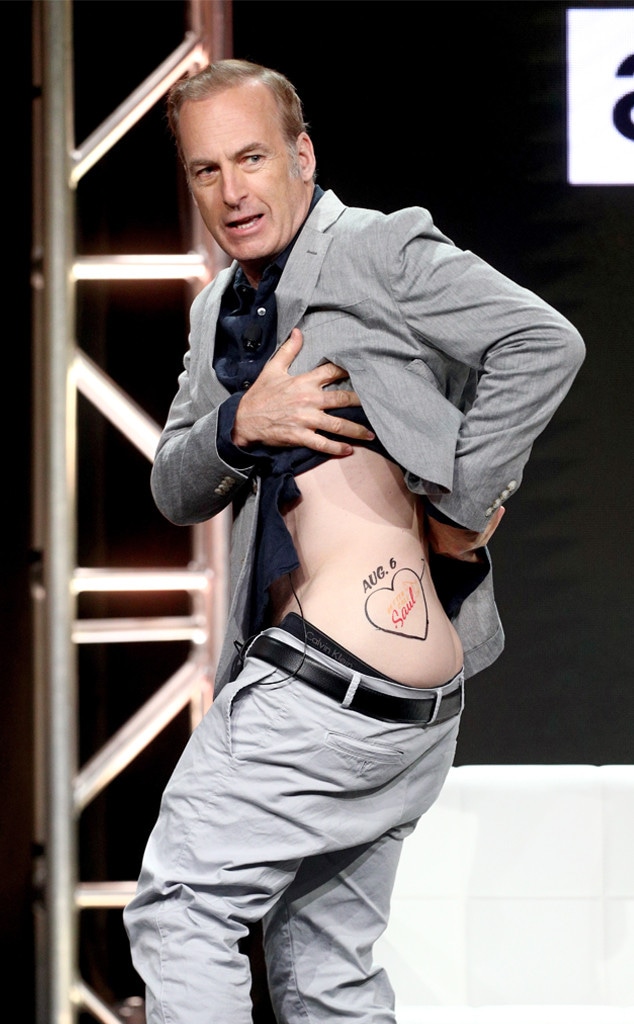 Frederick M. Brown/Getty Images
Better Call Saul has been renewed for season five. 
AMC announced the news on Saturday at the Television Critics' Association (TCA) Press Tour in Beverly Hills, Calif.
The announcement comes about a week before the premiere of season four—and nobody seems more excited about the debut than the show's star Bob Odenkirk. During the presentation, the actor flashed the audience his backside to reveal a new Better Call Saul tattoo. Placed prominently on his buttocks, the new ink showcased the show's title with a heart drawn around it. It also included the season four premiere date: Aug. 6.
"I'm a real company man," Odenkirk quipped, per Deadline. "I thought, 'Where can I put this where everyone can see it?'" 
Of course, Odenkirk didn't say the tattoo was real.
Better Call Saul returns on Monday, Aug. 6 at 9 p.m. ET on AMC.