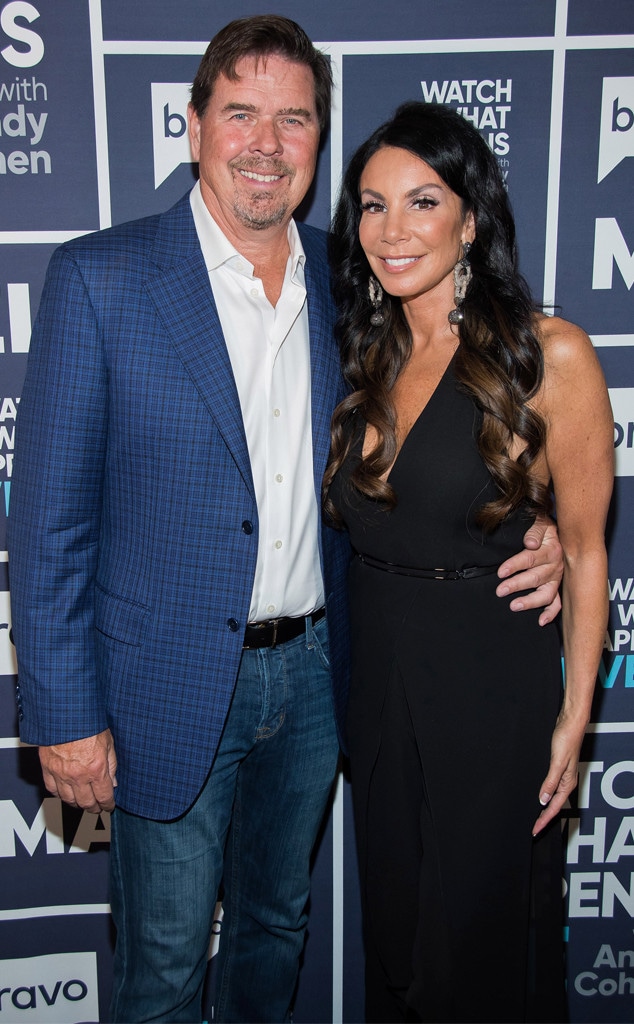 Charles Sykes/Bravo/NBCU Photo Bank via Getty Images
There's trouble in paradise between Danielle Staub and Marty Caffrey, less than three months after their wedding.
The 55-year-old Real Housewives of New Jersey star and her third husband wed in the Bahamas in early May. They have been together for more than two years.
"Danielle is having some difficulties with her marriage right now and is hoping everything will work out," the reality star's rep said in a statement to E! News on Saturday.
Staub had celebrated her birthday with family and friends at the couple's home on Friday but Caffrey did not attend, E! News has learned.
"They are having problems and it's all very up on the air right now," a source said.
Staub had recently unfollowed her husband on Instagram, while he is said to have commented on a photo of the two on a fan account on Friday, writing, "Sorry things didn't work out baby. You aren't what you pretended to be. Sad." The comment was later deleted.
Staub last posted an Instagram photo of the two on July 17, writing, "#hubby and I thank you @marty_caffrey for coming to my business dinner with me!!! ❤️#love."