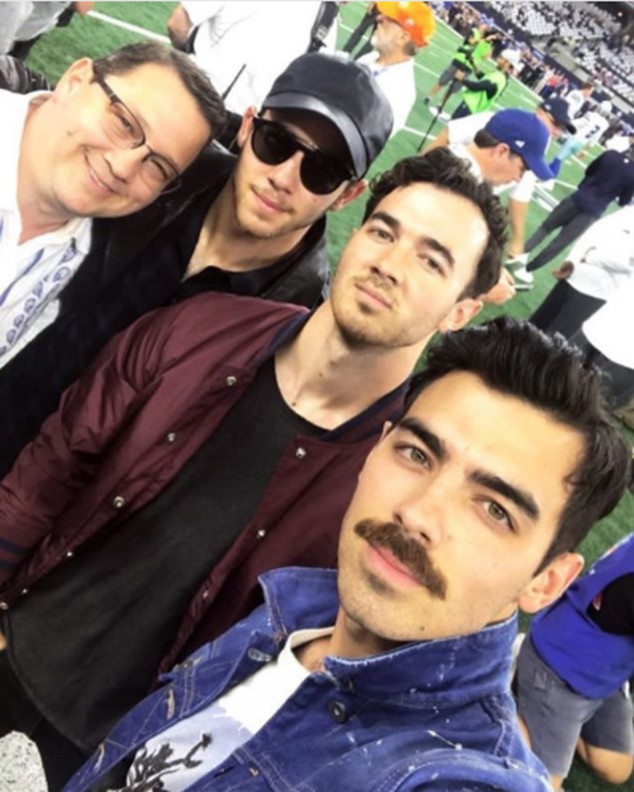 Instagram
There's nothing quite like brotherly love.
It's no secret that Nick Jonas is extremely close to his three brothers. After all, he found huge Hollywood success with two of them thanks to the Jonas Brothers.
But after the group decided to mutually split up, fans found the former Disney stars growing up and developing strong, romantic relationships.
Kevin Jonas was the first brother to get married in December 2009. Fast-forward to today and he's now the proud dad to two kids with wife Danielle Jonas. As for Joe Jonas, he decided to pop the question to Game of Thrones star Sophie Turner back in October 2017. Wedding plans are currently underway.
And just last night, E! News learned that Nick proposed to Priyanka Chopra after two months of dating. So what has the "Jealous" singer learned about love and relationships from his older brothers? For starters, family is everything.