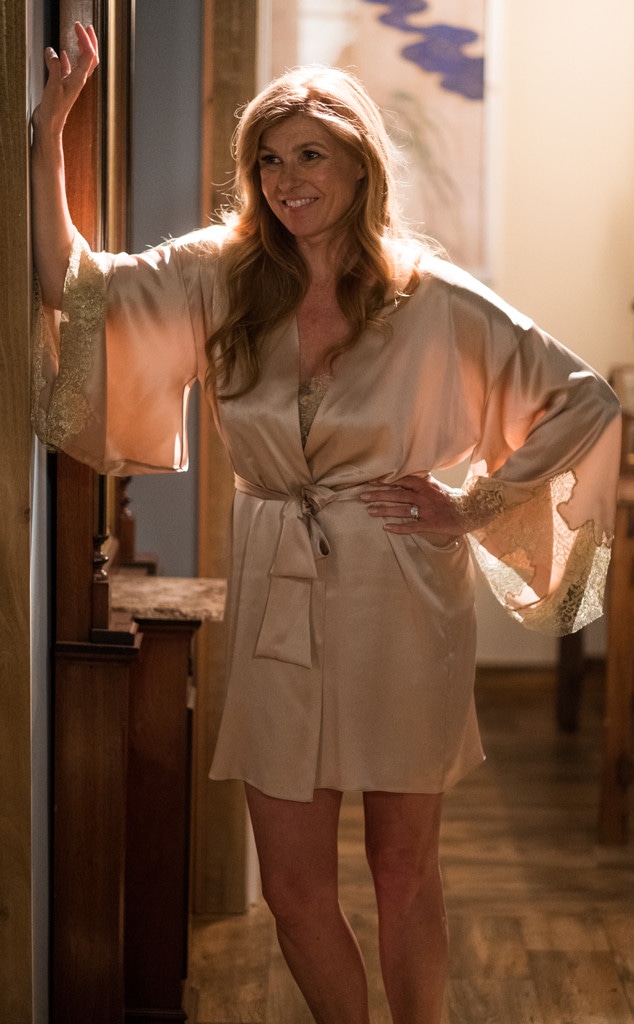 CMT
Rayna Jaymes lives again! Sort of. Connie Britton returned for the series finale of Nashville, and yes, her character is still dead. Britton left the series during season five, its first on CMT after ABC canceled the musical drama, and was hesitant to return for one last ride.
"I'll admit: When they first called me to do it, I was a little against it," Britton told TVLine. "Because I thought, 'Rayna's gone.' And I don't like the idea of having her come back as a ghost."
However, she came around to it and appeared in not one, but two scenes. Britton appeared as Rayna in a flashback to her wedding night to Deacon (Charles Esten), and in the final scene, a massive musical number featuring the cast and crew.
"Then [series creator Callie Khouri] told me about the last moment on the Ryman stage, and I loved the idea of that. So we made it happen," Britton said.
According to Variety, Britton cut a vacation with her son short to return to her Nashville home.
"Rayna got to do the impossible," Britton said. "She got to come back from the dead. I got to do the most wonderful, which was to go back to my 'Nashville' family and celebrate all the hard work and love and care that went into that show."
For the final number in the Ryman Auditorium, Britton was joined by her former costars, Khouri and several other behind-the-scenes players.
"Being on the Ryman stage, reunited with six years of cast and crew, is a moment I'll cherish and never forget," Britton said. "I am grateful."
Are you happy Nashville brought Rayna back for one last song?