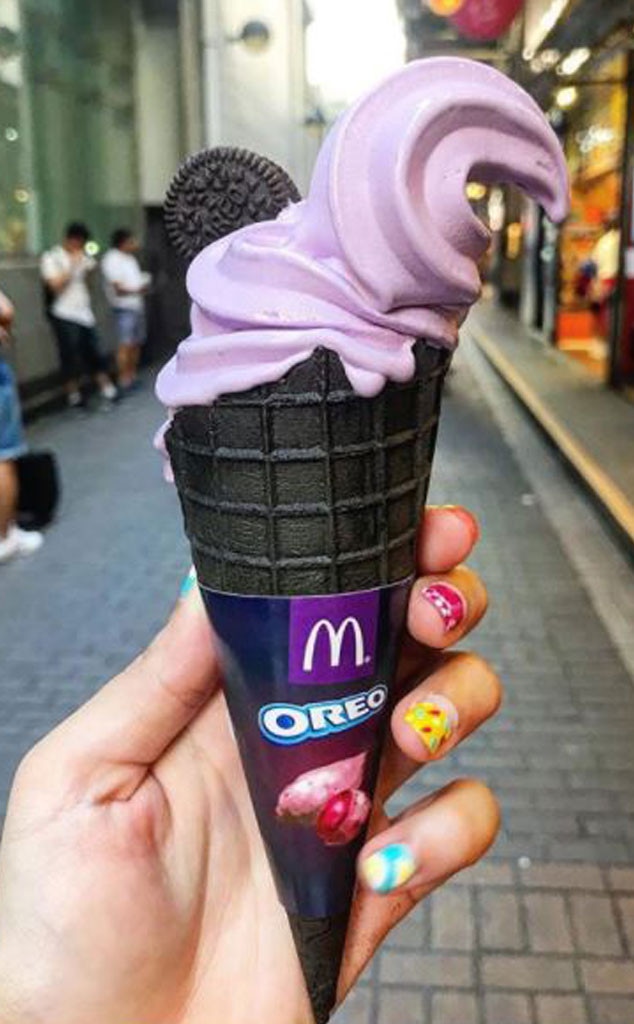 Instagram
Summer has us thinking about beach days, pool parties and ice cream, lots and lots of ice cream.
Luckily, McDonald's always comes through on a hot day with their soft serve drive-thru option, but sometimes we feel like we're being slighted. 
While we are all for the classic flavor of vanilla—or if you're feeling like an even bigger treat, a vanilla dipped cone—but if you've ever been out of the country you probably know that McDonald's has a ton of other soft serve flavors.
Yes, they've been holding out on us!
Over the years there have been a lot of different flavor combos in countries like Malaysia, Singapore and Hong Kong and we're a little mad about it.
Why don't we get the flavor town shake up every now and then?
Since soft serve and summer days go hand-in-hand we've been thinking a lot about these magical overseas flavors and we want to know which one you would try...if they ever came to the U.S. 
With wild and exciting tastes from the different regions, like sweet potato from Hong Kong or lychee from Malaysia, we might be a little out of our league flavor wise, but we're still intrigued.
In addition to more exotic types of soft serve, some countries have mango, green apple and even matcha. Sounds pretty tasty, right?
What about trying something like Malaysia's Cendol—an iced sweet dessert that contains green rice flour jelly, coconut milk and palm sugar syrup? Or, perhaps a cheesecake cone, which exists in Hong Kong?
Maybe you're more into the idea of either strawberry or banana? Yes, these countries even have fun and "normal" flavors that we cannot get our hands on in America.
Last, but certainly not least is the enticing flavor of black sesame from China.
It sounds a little scary, but because we can't have it in the States we want to try it even more.
Too bad we're not heading to China anytime soon, then we could taste it and decide whether or not it's actually worth the hype.
Clearly we all scream for ice cream, but what wild or specialty flavor from another country would you be willing to try? Vote now!
McDonald's Soft Serve Flavors