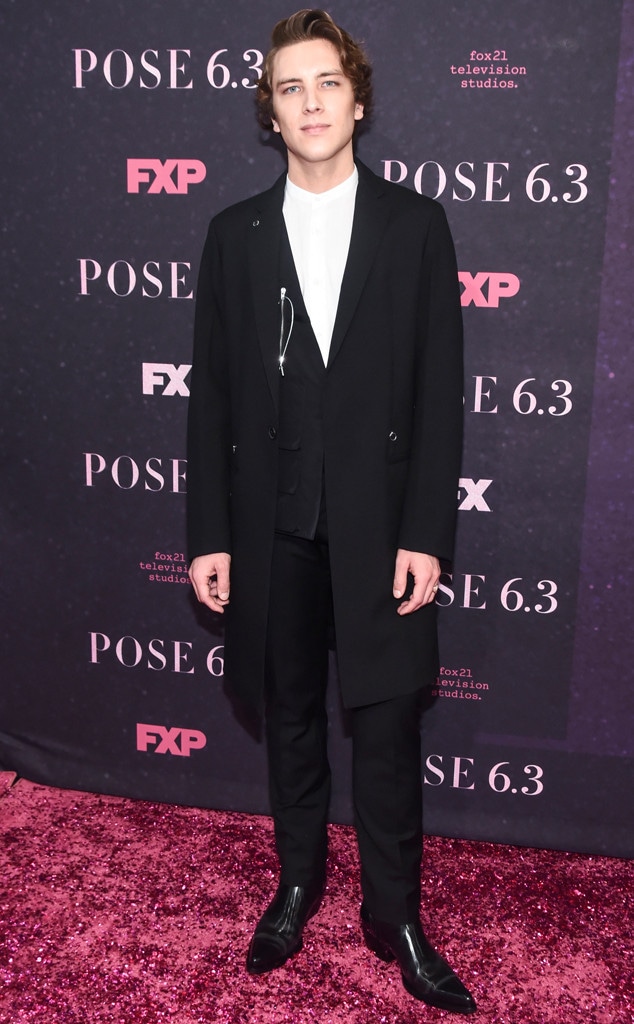 Daniel Zuchnik/WireImage
A major American Horror Story: Apocalypse clue was just revealed by none other than Ryan Murphy. The series co-creator took to Twitter to unveil key casting for the upcoming eighth season of the hit horror anthology series: Cody Fern, of The Assassination of Gianni Versace: American Crime Story fame, will play Michael Langdon. So…who's Michael Langdon? It's time for an AHS history lesson.
In American Horror Story: Murder House, the first season of the series, Constance Langdon (Jessica Lange) adopts her biological grandson, Michael, and raises him as her own. But Michael isn't your typical kid. According to Billie Dean Howard (Sarah Paulson), Michael would bring the end of days. He's the Anti-Christ.
Michael was conceived when Tate Langdon (Evan Peters), as the Rubber Man, raped Viven Harmon (Connie Britton). She believed Tate was her husband in the Rubber Man suit. There was lots of death surrounding Michael, but the first season ended with Constance taking the young boy into her care. Later, she discovered he killed his nanny, revealing his evil to the world. But this didn't bother Constance, of course.
So what does this mean for American Horror Story: Apocalypse? Considering the last time viewers saw Michael he was three years old—and murdering people—and Fern is an adult, there could be quite a large time gap between Murder House and Apocalypse. Or, as often happens with mystical evil beings, he aged really fast. We've heard the new season does take place in the future, so an older Michael does fit there.
Does Michael's return mean the return of Paulson as Billie Dean Howard as well as Cordelia Goode from American Horror Story: Coven? Lange's return as Constance? We still don't know exactly how the witches from AHS: Coven will be involved in AHS: Apocalypse. Could they be trying to stop Michael? Or will some be on his side?
In addition to AHS, Fern will appear in the new season of House of Cards. He played David Madson, one of Andrew Cunanan's victims in American Crime Story.
American Horror Story: Apocalypse premieres September 12 on FX. Stay tuned to E! News for more on the new season of AHS.