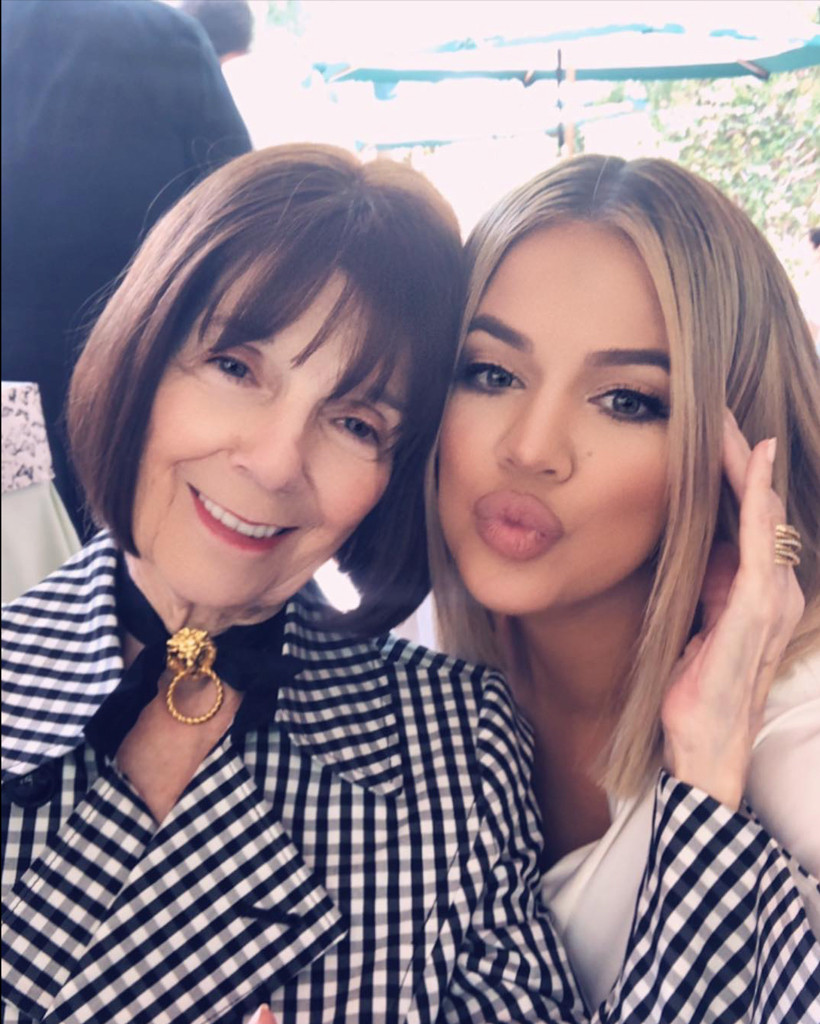 Instagram
Today is Grandma MJ's birthday and her famous family is showering the birthday girl with love.
Kim Kardashian took to Instagram to praise her "main idol" on her 84th birthday. "My grandma is the strongest person I know! I saw her be the provider of her family and run her own clothing store my whole life, she's battled cancer and beat it twice, and she always gives me the realest best advice!"
She joked, "She's probably the only person on this planet that I still remember their home number by heart."
Besides being related to each other, the two ladies have both gotten divorced after two-month marriages, which is something they bond over. "We have so much in common. History repeats itself," MJ once mused.