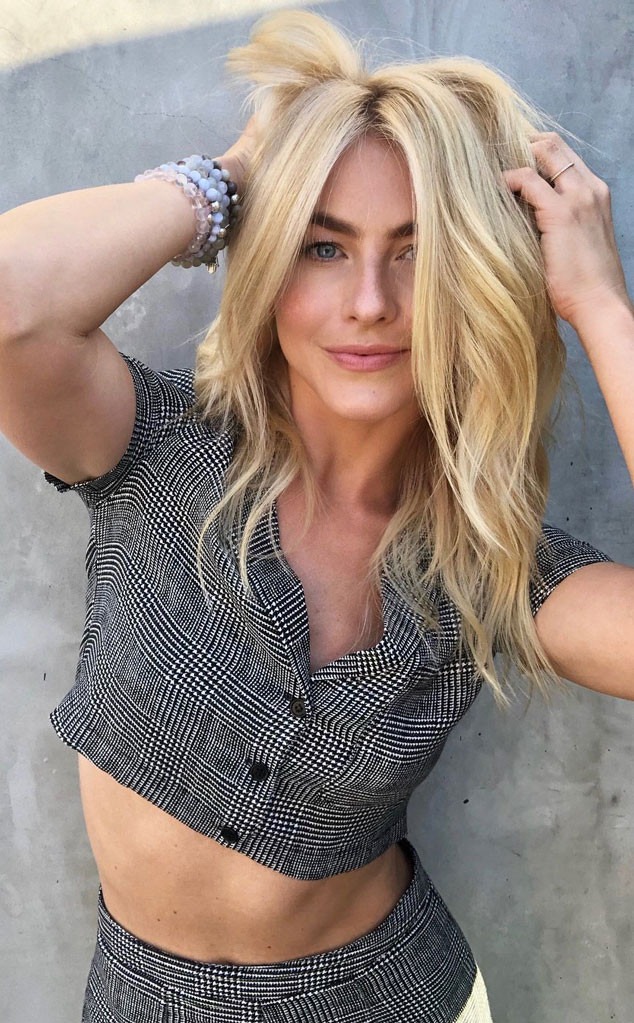 Instagram
She's back! After a five-month stint as a redhead, Julianne Hough has returned to her blonde "roots."
The Dancing With the Stars alum shared pictures of her new blonde 'do on social media Thursday with details about her hair journey. "Back to my ROOTS," she began her Instagram post. "I've been creating and developing a secret project about transformation and identity, and I wouldn't have felt this confident in my skin right now if I didn't step out side the box of what I knew myself as, and what people identified me as."
"Being a red head helped me dive into my womanhood and embrace my sexuality," she continued. "Now I'm ready to jump back to my roots with everything I learned and integrated into my body and spirit!"
Hough's hairstylist Riawna Capri also shared details about her client's new honeysuckle blonde hue on Instagram Thursday.
"Our #901OG @juleshough is back, back to #BLONDE! But with a new hue: #HoneySuckleBlonde," she wrote. "Thank goodness for @joico's Color Eraser for making the impossible possible in only one day! Red to Blonde is an all day affair, breakfast and lunch and hopefully not dinner."
"When you do a color correction like this, focus on your client, book out the day for her," Capri continued. "When you have time on your side, everything else is a breeze. 7 hours of great conversation and lots of laughs, Kinda makes me want to do color corrections more!!! (SIKE!) Make sure to follow @ninezeroone as steps and formulas are coming soon."
Hough became a redhead on Valentine's Day this year, telling her social media followers at the time, "I have never felt more like ME than I do right now!!"
"I have always felt like a red head my whole life, even to the point that I've thought that my future daughter would 100% be a red head!" Hough shared. "I've seriously talked about doing this for 6 years, ask anyone who knows me...and now that I'm on this new journey, exploring and finding out who I truly am, I said screw it! I feel more feminine and alive and I love it."