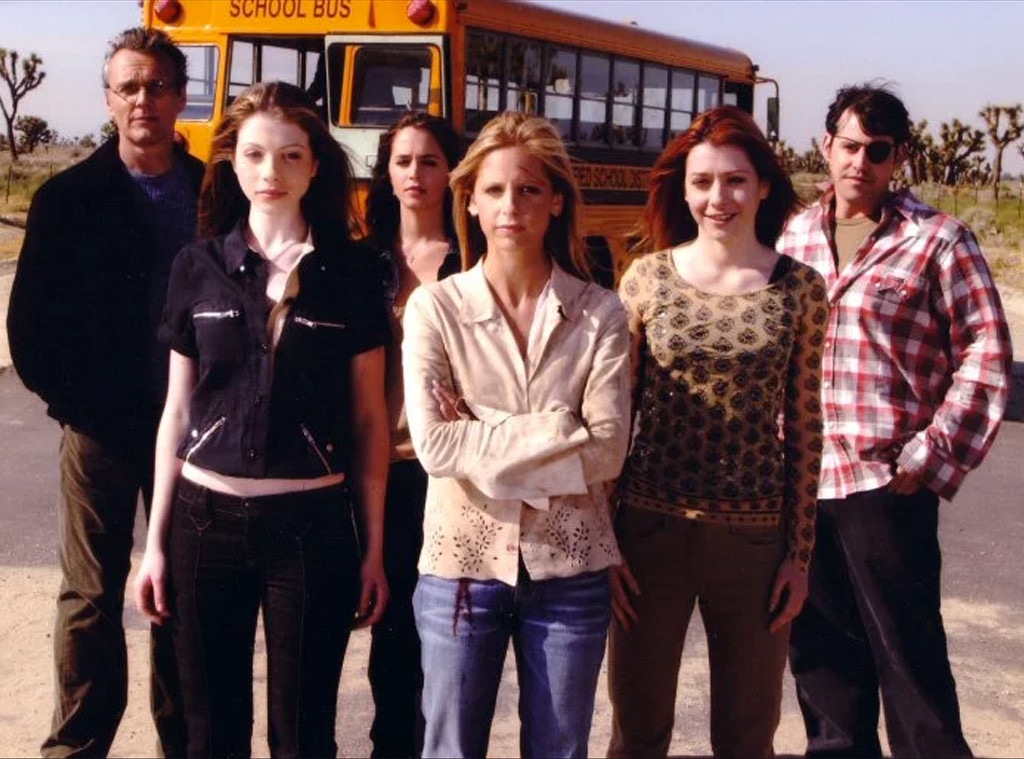 WB
There is only one Buffy Summers, according to fans and writer Monica Owusu-Breen.
Buffy the Vampire Slayer was the talk of the town when words got out that Owusu-Breen was developing a script for a new take on Joss Whedon's iconic series, with Whedon on board to executive produce. According to The Hollywood Reporter, Whedon is also working with Owusu-Breen on the script, which was said to be an inclusive reboot. The news sent fans of the original show, which ran for seven seasons across The WB and UPN, into a frenzy. Now Owusu-Breen is speaking out.
"For some genre writers it's Star Wars. Buffy the Vampire Slayer is my Star Wars," she wrote in a note posted on Twitter. "Before I became a writer, I was a fan. For seven seasons I watched Buffy Summers grow up, find love, kill that love. I watched her fight, and struggle and slay.
"There is only one Buffy. One Xander, one Willow, Giles, Cordelia, Oz, Tara, Kendra, Faith, Spike, Angel…They can't be replaced. Joss Whedon's brilliant and beautiful series can't be replicated. I wouldn't try to.
"But here we are, twenty years later…And the world seems a lot scarier. So maybe, it could be time to meet a new Slayer…And that's all I can say," she concluded.
At the end of Buffy the Vampire Slayer, Buffy (Sarah Michelle Gellar) turned every potential slayer, young women in line to take on the mantle and powers of the slayer, into powered-slayers. After ending in 2003, the character's adventures continue in comic book form with Whedon sometimes penning the stories.
In March, Fox boss Gary Newman said Buffy was a property they wanted to bring back, but only if Whedon was involved. "It's something we talk about frequently, and Joss Whedon is really one of the greatest creators we ever worked with," Newman continued. "When Joss decides it's time, we'll do it. And until Joss decides it's time, it won't happen," he said.
According to THR, this Buffy reboot or Buffy-related series will be shopped to streaming services and cable networks.
Reboots and revivals are still the current trend in television. Charmed will return to airwaves on The CW this fall with a new cast, much to some of the original cast's dislike, and CBS has a new Magnum P.I. joining its reboots of S.W.A.T., Hawaii Five-0 and MacGyver.