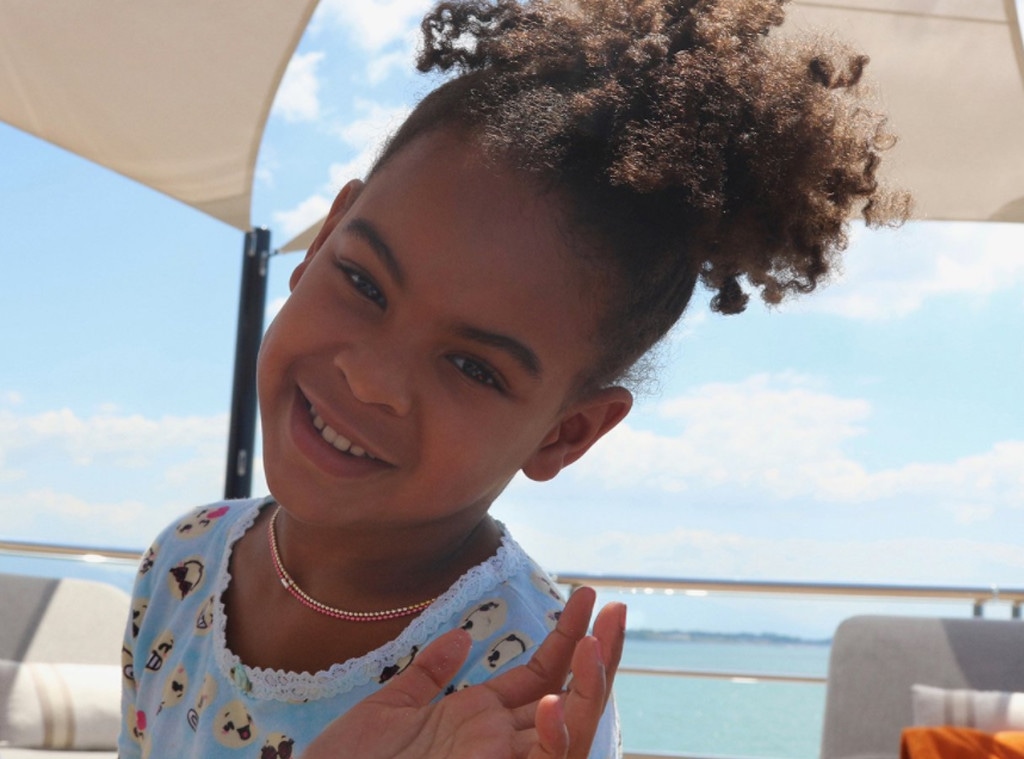 Beyonce.com
Wherever she goes, Blue Ivy Carter always lives her best life.
At just six years old, Beyoncé and Jay-Z's oldest child has traveled around the world for family events like mom and dad's concert tours.
This summer was no different as Blue Ivy enjoyed the sights and sounds of Europe as her parents completed their On The Run II performances.
"Thank you to Europe for the beautiful memories," Beyoncé wrote on her website. "It's been a pleasure being On The Run with our family, visiting so many incredible places, doing what we love with who we love. We can't wait to comeback. Love, the Carters."
Despite her young age, Blue Ivy consistently gives fans vacation goals with her fashionable looks, signature poses and enthusiasm for the areas around her. In fact, she's inadvertently given us advice on how to travel in a whole new way.
For starters, Blue Ivy always looks her best regardless of where she's visiting. But as we've previously learned, there's a smart man who helps pick out the outfit choices.
Beyoncé enlists the help of Manual A. Mendez, who has been an employee of Parkwood Entertainment since 2009. The executive-assistant-turned stylist acts as the curator of the six-year-old's wardrobe and epic looks.
From fabulous beachwear to matching outfits with mom, the famous daughter doesn't exactly opt for sweats and T-shirts when posing for photographs.
When mom and dad are busy rehearsing or performing in front of thousands of fans, Blue Ivy has a great group to hang with. Perhaps No. 1 on her list is grandma Tina Knowles.
Back in May, the duo was enjoying time in Paris where they took a trip to the Palais Garnier theatre. While grandma was busy filming the "beautiful" space, Blue Ivy couldn't help but call out her family member for breaking the rules.
"You're not supposed to take videos grandma," she shared in the background of an Instagram video. "You're not supposed to." Busted!
And no matter how old you are, there are plenty of ways to take advantage of everything a city has to offer. Too young for a cocktail? Blue Ivy found a mocktail that sure looks delicious.
Don't want to swim in the ocean blue water? Then go sailing on a fabulous boat. Too lazy to go out? Just stay home with your family and enjoy some quality couch time.
And when things don't go according to plan? Have about some meditation. Namaste Beyhive!