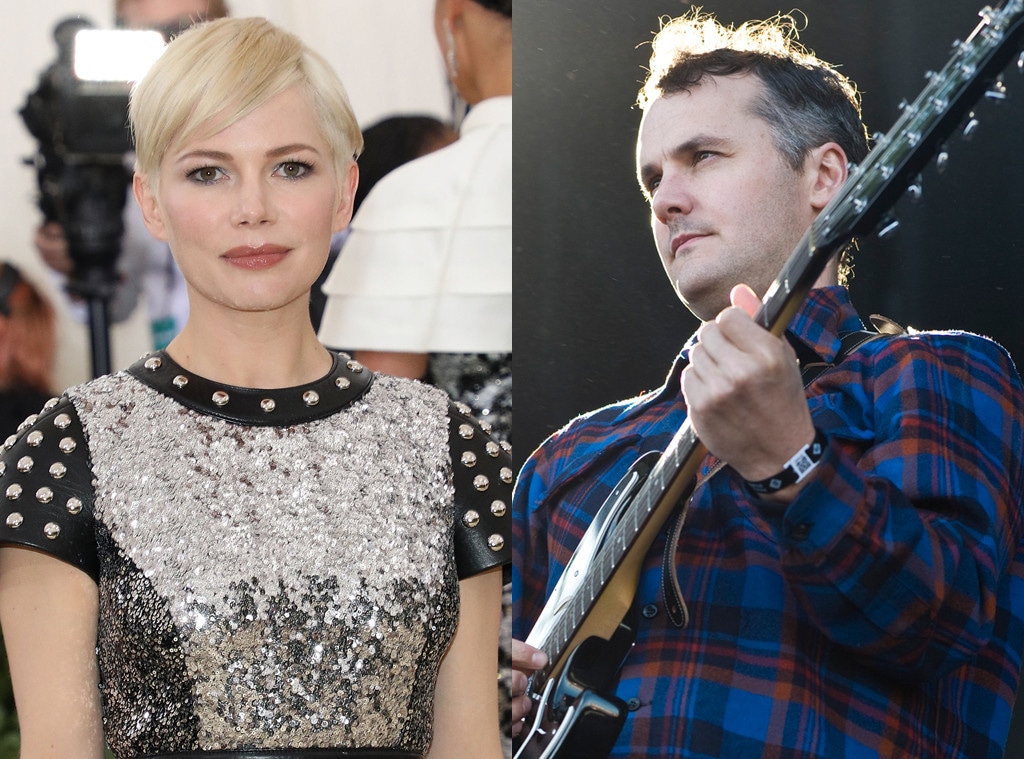 Taylor Hill/Getty Images, Jordi Vidal/Redferns via Getty Images
Michelle Williams has secretly tied the knot!
The Golden Globe winner married Mount Eerie frontman Phil Elverum earlier this month, it was revealed in Vanity Fair on Thursday. According to the publication, the ceremony took place in the Adirondacks in Upstate New York and it was only witnessed by a handful of friends and family, including her 12-year-old daughter Matilda, and his 3-year-old daughter Agathe.
The couple joins a list of stars who've also had surprise weddings and elopements. It was just months ago that Amy Schumer secretly wed chef Chris Fischer in a surprise ceremony in Malibu in front of celeb guests Jennifer Lawrence and Jake Gyllenhaal.
Take a look at the gallery above to see more celebs who kept their nuptials under wraps!