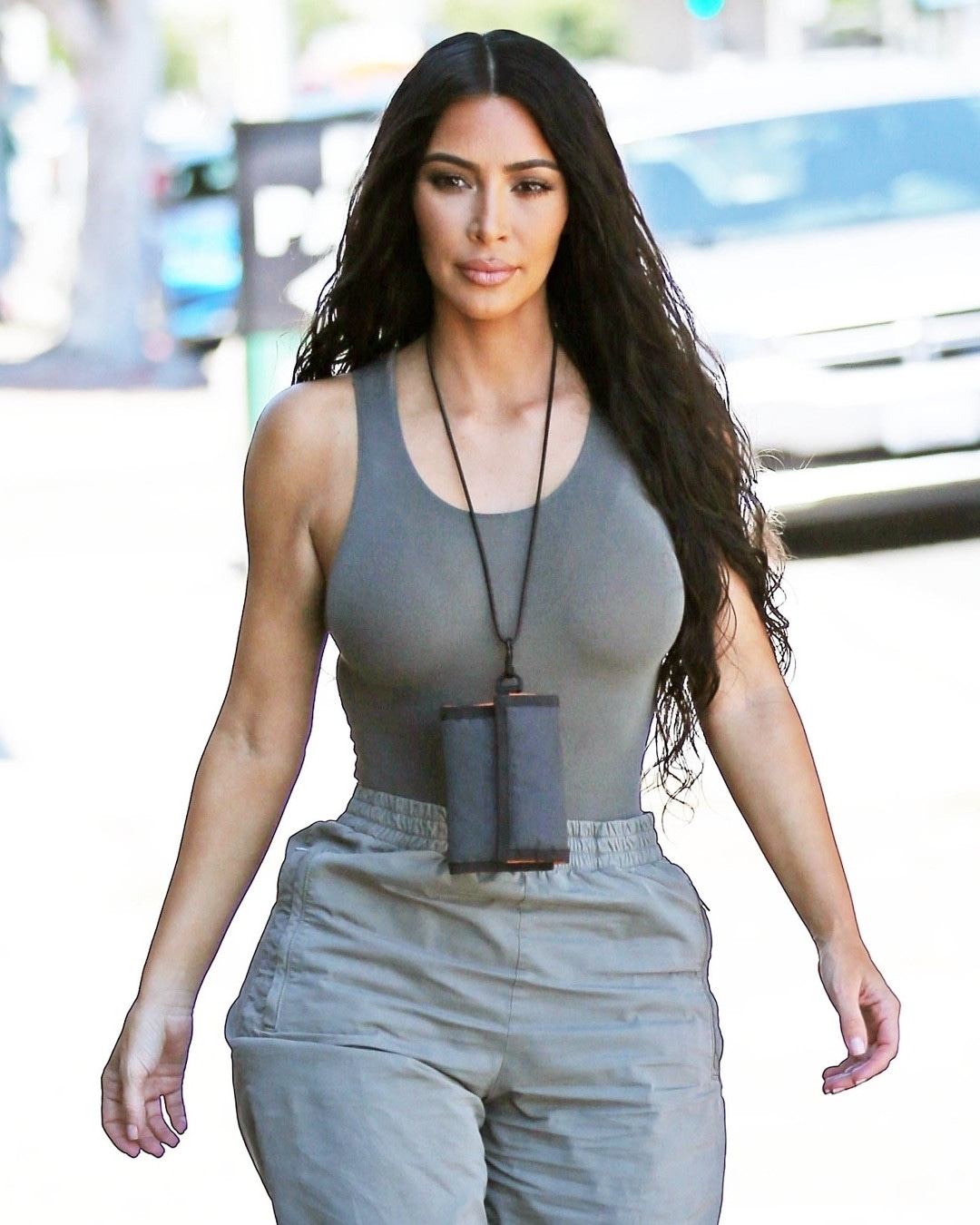 Dream team / BACKGRID
Remember the wallet your parents made you wear around your neck so you didn't lose your money? Well, Kim Kardashian just wore it as a purse.
The Keeping Up With the Kardashians star, who doubles as a Yeezy model, was photographed wearing a monochromatic ensemble, featuring the Racerback Tank Top, joggers and ankle sock boots. Adding to her long list of throwback fashion (See: Kim in bike shorts), she finished her look with the velcro wallet lanyard, making everyone born in the '80s or '90s take a second look.
Like many of KKW Beauty owner's recent outfits, the velcro wallet lanyard is hyper-casual (if you're using jeans and a white T-shirt as a benchmark). It may not pair well with your favorite summer dress or professional wardrobe, but it's the ultimate accessory for the style influencer's Yeezy wardrobe, where functionality and utilitarianism lie at the forefront of styling.
With three children under the age of six, being hands-free makes life a lot easier, we're sure. Thus, wearing your wallet like a necklace seems like a effortless way to keep your possessions close. However, with celebrities championing belt bags all summer (including her younger sister Kylie Jenner), the KKW Beauty owner's choice to bring back the wallet lanyard seems deliberate.
Is Kim at the forefront of a new purse trend?