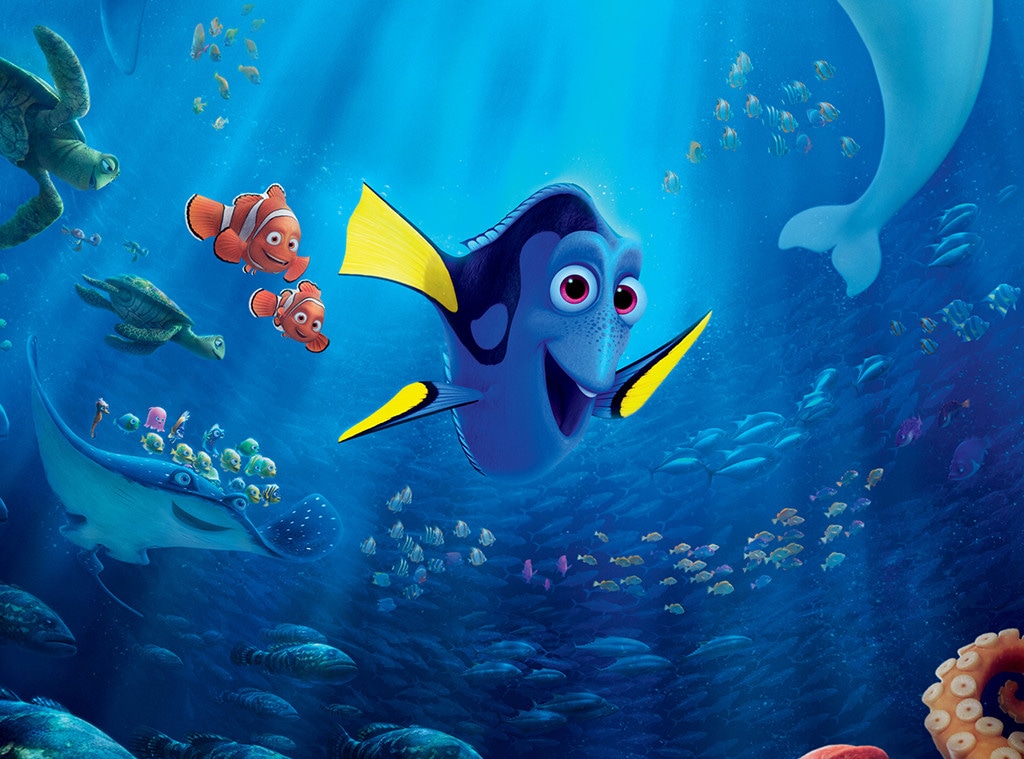 Disney Pixar
It's time to say goodbye. 
With every new month, Netflix bids farewell to a slate of movies and shows and August is no different. This time around, the streaming service is losing the likes of beloved 80s classics like Adventures in Babysitting and Can't Buy Me Love.
Steve Carell hits like Seeking a Friend for the End of the World and The 40-Year-Old Virgin are also leaving by the end of the month. If you haven't seen Finding Dory yet, the time is now as she's swimming away in a week. 
Check out the full list below for all of this month's Netflix exits. Not to fret—there are dozens more joining the packing come August, so take a look at that list here. 
Moviestore Collection/Rex/REX USA
Leaving 8/1/18
3000 Miles to Graceland
Adventures in Babysitting 
Can't Buy Me Love

Care Bears: Welcome to Care-a-Lot: Season 1

Finding Dory

Harold & Kumar Escape from Guantanamo Bay
Reasonable Doubt

The Killing: Seasons 1-3

Walk Hard: The Dewey Cox Story 
Leaving 8/2/18
10 Rules for Sleeping Around 
Leaving 8/5/18
13 Assassins
Leaving 8/6/18
Welcome to Me
Leaving 8/10/18
St. Vincent
Leaving 8/12/18
For a Good Time, Call… 
Leaving 8/13/18
Help, I've Shrunk the Family
Leaving 8/16/18
Being Flynn
Enter the Battlefield

Jem and the Holograms: Seasons 1-3
Littlest Pet Shop: Seasons 2-4
Pariah

Pound Puppies: Seasons 1-3
Seeking a Friend for the End of the World
The 40-Year-Old Virgin

The Adventures of Chuck & Friends: Season 2

Transformers Prime: Seasons 2-3
Transformers: Rescue Bots: Seasons 2-4
Leaving 8/23/18
Sausage Party
Leaving 8/25/18
The Road