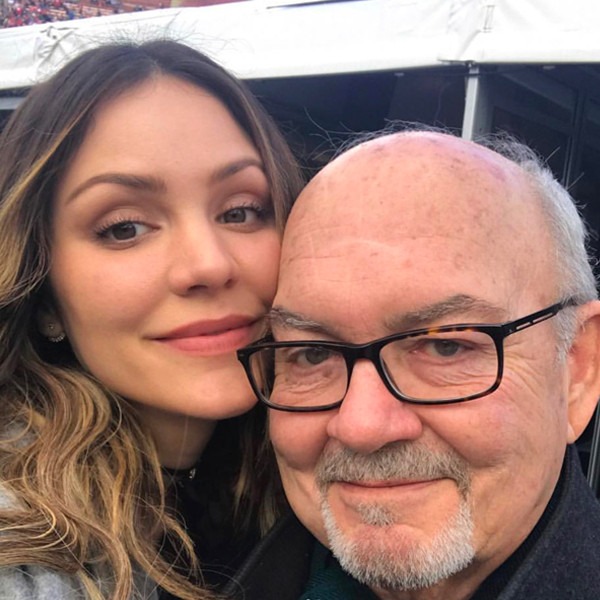 Instagram
The show must go on.
Katharine McPhee did just that Tuesday night when she returned to the stage for her current Broadway run in Waitress, less than two weeks after her father Daniel McPhee passed away. 
While it's been a devastating time for the triple threat, McPhee dedicated the show to her new angel. 
"Dad, this one's for you," she wrote along with a selfie in her dressing room before the performance. "Here we go @WaitressMusical #GiveEmHellKid."
Last week, McPhee revealed that was her father's choice phrase of encouragement when she delivered the tragic news that he had died. "He was my biggest fan, my biggest champion, always telling me to 'Give em hell kid!'" she wrote on social media. "He was so kind and caring and made sure we knew how much he loved us. Not sure my heart will ever be the same."
It was also her wish that he would be able to watch her performance from his new home. "I'm so sad he missed my broadway debut. But when I return to the stage next week I hope he can watch it in peace and from up above," she continued at the time. 
While he did not get to see her debut on the Great White Way, she was able to share just as sweet personal news with him before he passed—her engagement to star music producer David Foster. 
"My dad was so happy for me. My ring was the last thing I showed my dad before he passed and makes me smile when I look at this as a reminder of our last conversation," she explained in an Instagram post as she debuted her sparkler publicly. 
McPhee will call Broadway home for the next four weeks—and we bet her dad will be watching every single night.