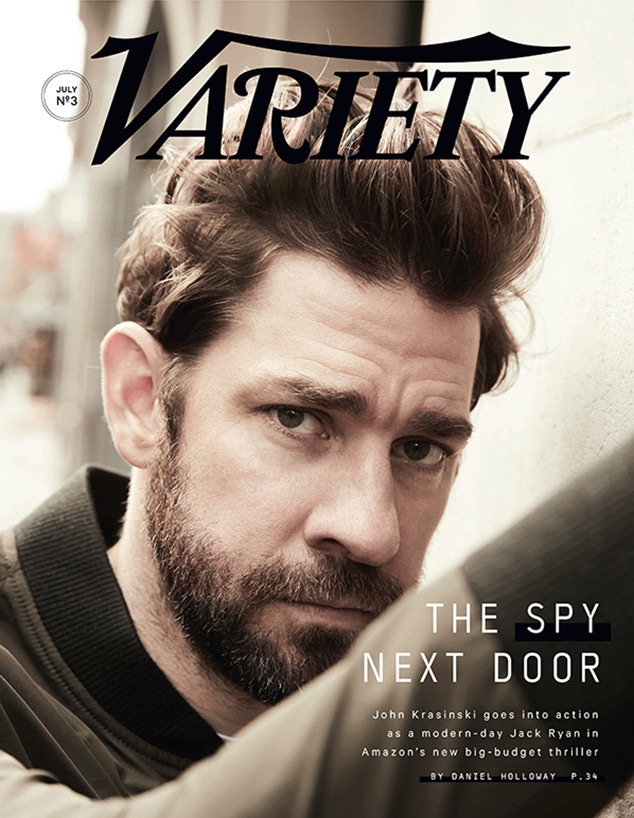 Cliff Watts for Variety
Couldn't this news just wait one more day?!
When it comes to booking gigs in Hollywood, actors and actresses know that nothing is guaranteed. But close to eight years ago, John Krasinski was hoping to score the role of Captain America.
Unfortunately, he got some bad news on Emily Blunt's birthday.
"My agent called and said, 'They're going to go with Chris Evans,'" John recalled to Variety. "And I remember I said, 'Yeah, look at him. He's Captain America.'"
While Emily offered to cancel their evening plans, John wouldn't let his not-so-good news rain on his wife's special day. "I said, 'It's Chris Evans. Of course we're going to dinner,'" he shared. Awww!
Ben Gabbe/Getty Images for Time
Ultimately, the Marvel role didn't stop John from continuing his successful career in Hollywood. In addition to writing, directing and starring in the horror film called A Quiet Place, he also gets to return to the small screen with Tom Clancy's Jack Ryan premiering August 31 on Amazon.
"Jack Ryan's superpower is his doggedness, his determination and, more than anything, his brain. I think that John has that. He's a very intelligent guy, obviously," showrunner Carlton Cuse shared with the publication. "That comes across in his performance. And he also is a leading man. He's got that relatability, that kind of Tom Hanks factor. He can play that classic hero that you can really see yourself in."
For the rest of the summer, John and his family are staying in Atlanta as Emily shoots Disney's upcoming feature Jungle Cruise with Dwayne "The Rock" Johnson.
To help stay in shape, John has accepted Dwayne's offer to work out at his private workout space. And before you assume this space is a fitness lover's dream, you may want to know one quick fact: Dwayne's gym is outdoors under a massive tent. And yes, it's the hot summer months in Atlanta.
"He likes to sweat it out but sometimes I look around and wonder if he's punking me, and he's working out somewhere where there's air conditioning," John joked to Variety.