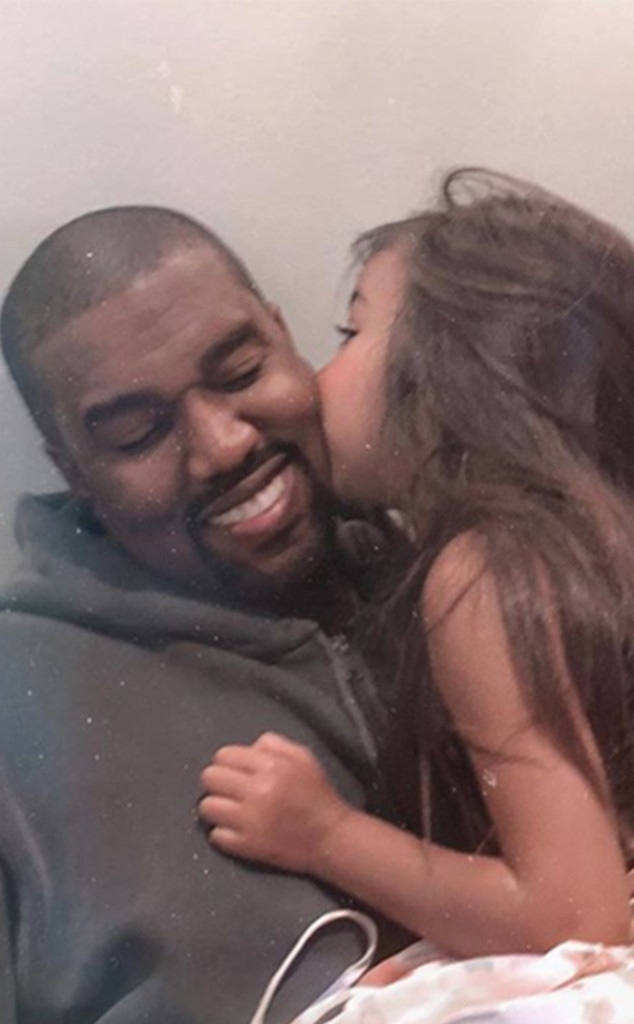 Instagram
Kanye West's smile can light up a room and social media.
On Tuesday morning, Kim Kardashian took to Instagram and decided to share a photo of her husband enjoying some father-daughter time with North West.
What came next was a sweet picture that proves there's a strong bond between the rapper and his oldest child.
"I can still feel the love," Kim captioned the picture that received more than 2.5 million likes in two hours.
As you likely could have guessed, fans and friends couldn't help but comment on the photo including Naomi Campbell who wrote, "So much love." Close family friend Simon Huck added, "Cutie."
It's no secret that Kanye and North share a special relationship both in front of and behind the camera. In fact, the fashionista has already grown to love her dad's music.
Earlier this summer, North was spotted singing dad's latest song "No Mistakes" while riding around in a car. There was also the time Nori played with dolls that looked a lot like the Grammy winner.
And while mom and dad may be one of the most followed couples in Hollywood, both parents are trying to give their daughter a normal life as she grows up in the spotlight.
From family vacations and holiday celebrations to trips to Disneyland or The Forum in Inglewood, Calif., for concerts, the young Kardashian family member is trying to experience events every other child enjoys growing up.
"I have such unconditional love for my kids," Kim previously wrote on her website. "No matter what, I will always love them and support them in anything they choose to do in life."
She added, "My family was so close growing up; now that I'm a mom, I understand the bond my mom and dad felt with us. There can be ups and downs with kids but no matter what, I always learn so much from them. Being a mom is the most important job I have."