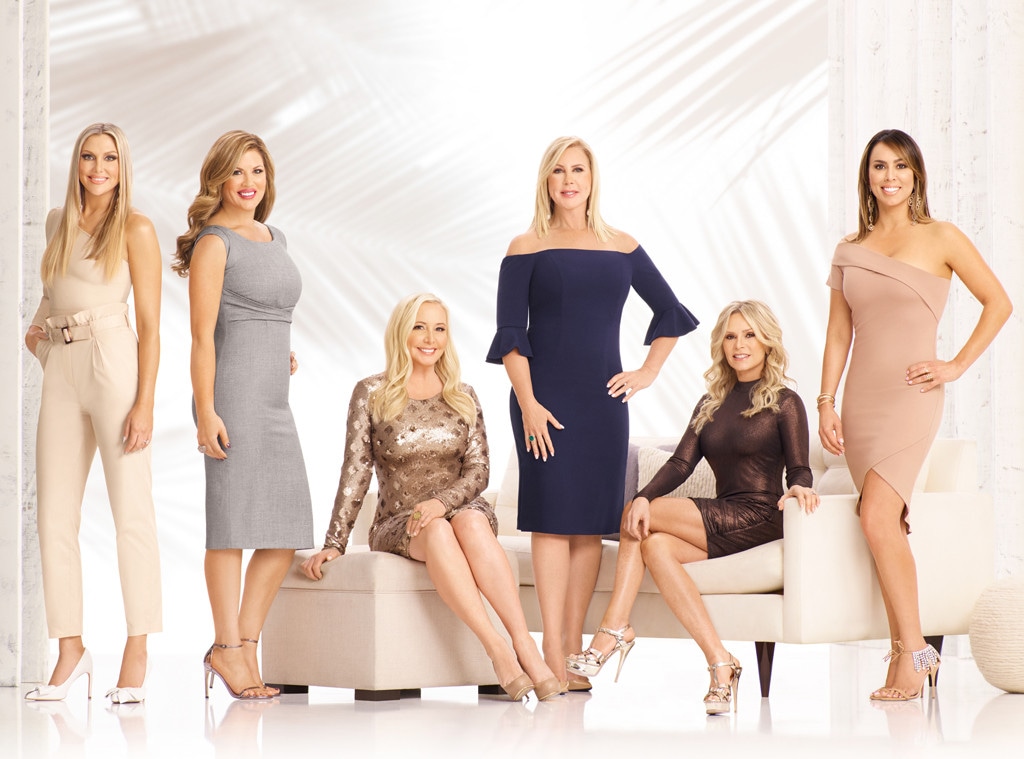 John Tsiavis/Bravo Media
Real Housewives fans, this one's for you!
In case you didn't know, there are currently three different franchises of The Real Housewives airing new episodes on Bravo and a fourth is set to premiere next month...and those are only the tip of the Housewives iceberg.
What started with The Real Housewives of Orange County back in 2006 has now spread to Housewives mania and fans can't get enough.
Currently, you can see drama from the ladies of Orange County, New York City and Potomac on the network, with Dallas beginning its third season in August.
What's even more wild than the fact that there are so many housewives to watch in one week is that there are actually 12 total shows under the Housewives umbrella.
After over a decade of reality TV being brought to you by the rich, famous and always sassy housewives all across America (and in Australia and England) we don't know which franchise is our favorite.
For starters, we love the OG ladies from Orange County no matter how many ladies still remain. Then there's Beverly Hills, which brought the Lisas AKA Lisa Vanderpump and Lisa Rinna to the forefront of our attention, so they could easily get our vote as well.
The ladies from New York City and New Jersey however always bring the drama, class and maybe a little trash at times and they are just so entertaining to watch.
Of course, who could forget the ladies of Atlanta? NeNe Leakes and Kim Zolciak-Biermannalone alone kept us coming back season after season.
Plus, there are the fierce women of Miami who brought the heat week after week while literally living it up in Miami's hot climate.
The final few American spinoffs might get forgotten by some Bravo lovers, but they aren't off our minds for very long.
With Potomac, DC and Dallas the stars are a little more green, but we love them just the same. Oh, and who doesn't like spilling the tea in new locations?
When it comes to the international Housewives series, the women of Auckland and Melbourne never disappoint. They are a little wild down under and boy, do their feuds last a long time.
Lastly, the ladies of Cheshire might be the only ones located in the U.K., but at times their show is better than the U.S. franchises, because who doesn't love a good English accent?
With so many fabulous and fierce ladies on each series it's tough to pick your favorite guilty pleasure, but it must be done.
Vote for your No.1 Real Housewives franchise below, and get ready to see the claws come out!
The Real Housewives of Orange County airs Mondays at 9 p.m., New York City airs Wednesdays at 9 p.m. and Potomac airs Sundays at 9 p.m. all on Bravo.
Real Housewives Franchise Poll