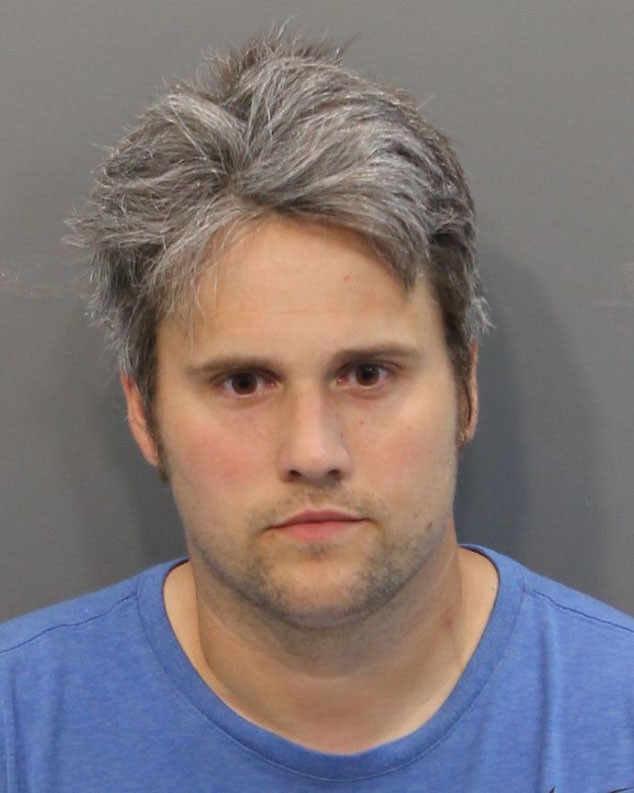 Hamilton County Sheriff's Office
Ryan Edwards has been arrested again. 
The former Teen Mom: OG star was booked on Monday, according to the Hamilton County Sheriff's Office in Tennessee. No bond was set and he is due in court on August 6, E! News can confirm. 
As for the cause of his arrest, the Sheriff's Office listed that he was booked on "previous charges or other reason(s)." The Hamilton County inmate system listed Edwards' charge as possession of a controlled substance. E! News has reached out to Edwards' attorney for comment. 
The reality star was recently arrested in March at his house when, according to TMZ, "cops executed a warrant for violating probation."
"It was related to his charge last year before he went to rehab," a source told E! News of that arrest. "This is not anything new. It's not a new arrest for heroin. That was his original charge last April." 
A year ago in June, Edwards checked into rehab. Sources told E! News at the time that Ryan has been in rehab for two weeks and that he was "doing well."
The news of his latest arrest comes days after he and wife Mackenzie Edwards, who are expecting their first chid together, confirmed to E! News that they are leaving the MTV series. Edwards shares son Bentley with ex and fellow Teen Mom star Maci Bookout. 
"We're not returning to Teen Mom this season. The network told us they don't want to show Ryan as a recovering addict," Mackenzie alleged.
"The show had been paying for my healthcare and for the baby so they could film the visits and then a week ago they let me know that would no longer be the case," Mackenzie claimed. "They're not going to film the birth. We're not going to be on at all."
"They don't want to show me or Mack in a happy light or that I am active in my recovery," Ryan wrote on Instagram on Friday. "I AM. They want me to look angry, passive aggressive and uncaring regarding things that mean the most to me."
MTV has not commented on the couple's claims.