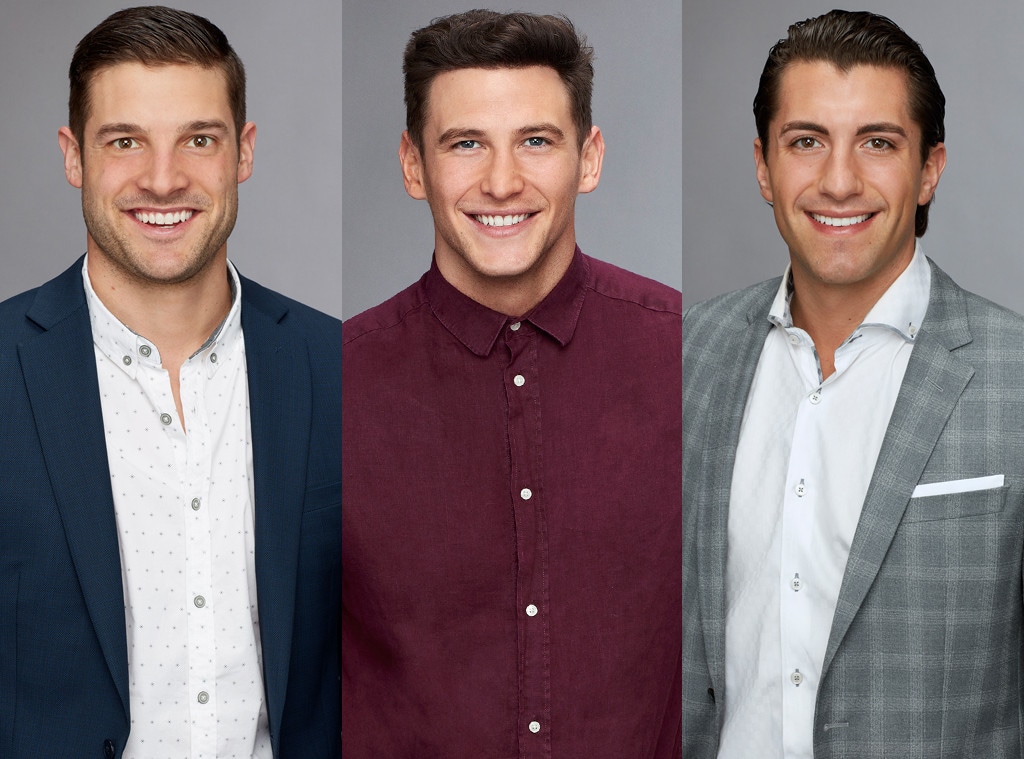 ABC/Craig Sjodin
Sometimes, there's nothing that entertains us more than a couple on the Bachelor franchise visiting a sacred temple. 
Years ago, Chris Soules took his final three to the most sacred temple in Bali. Tonight, Becca visited a most sacred temple in Thailand with Blake. They had to stop at the threshold to get out all of their PDA, since no touching was allowed in the sacred Thai temple, but once they were inside the temple, it was pretty much all they could think about, because temples are just so...sexy. 
They left the temple more in love than before, probably, and Blake had a bit of a breakdown about just how very in love he was. How could the other guys possibly have this same relationship with her? How could this show possibly work that way?! Becca reassured him that all was well, and after their fantasy suite/anti-temple night, they woke up practically entwined and giddy as all get out. 
Becca also had a giddy date with Garrett of Instagram, hanging out with elephants and going on about how their hearts are the same or whatever. They couldn't get enough of each other throughout their day and night, neither has ever been happier than this, etc etc, they're so darn in love. 
All that was pretty expected, but it was Jason who got all the drama tonight. 
He and Becca also had a great date, but throughout the day she kept thinking something was off. She didn't see the same future with Jason she saw with Garrett and Blake, even though Jason was great and everything she had ever wanted. She said goodbye to him before she even had to deal with that "should you choose to forgo your individual rooms" card, crying all the way. 
All Jason could do at first was say he just wanted her to be happy no matter what, and he left, leaving Becca to break down on her own about feeling just like Arie. That's a ridiculous comparison, because what Becca is doing is letting someone go as soon as she knows they're not right for her. What Arie did was get engaged, date her for a few months, then savagely dump her for another girl on TV. That is not at all what Becca has done. 
Jason understandably couldn't just let things end with that emotional conversation, so he went back to talk to Becca in her fabulous hotel room, pouring his heart out and making one last ditch effort. It didn't get him back in the running for Becca's hand in marriage, but it did push him to frontrunner for Bachelor. 
Later, Becca sat in a boat and reflected on how tough the week was. It was a tough week. And as she told Chris Harrison, she's in with both Blake and Garrett of Instagram, but she's saving those three words for just one of those guys she feels those three words for. We'll just have to wait another...two weeks...before we find out which guy ends up getting to hear them, and which guy will fight Jason (and whoever shines in Paradise) for the big gig. 
It's sure to be at least somewhat dramatic, but first we get to the real drama: Men. Tell. All. Is it super weird that we're excited to see Jordan again? And Joe the Grocer? And Wills? We don't miss most of the others, but we'll be here for it anyway, as always. 
The Bachelorette airs Mondays at 8 p.m. on ABC.