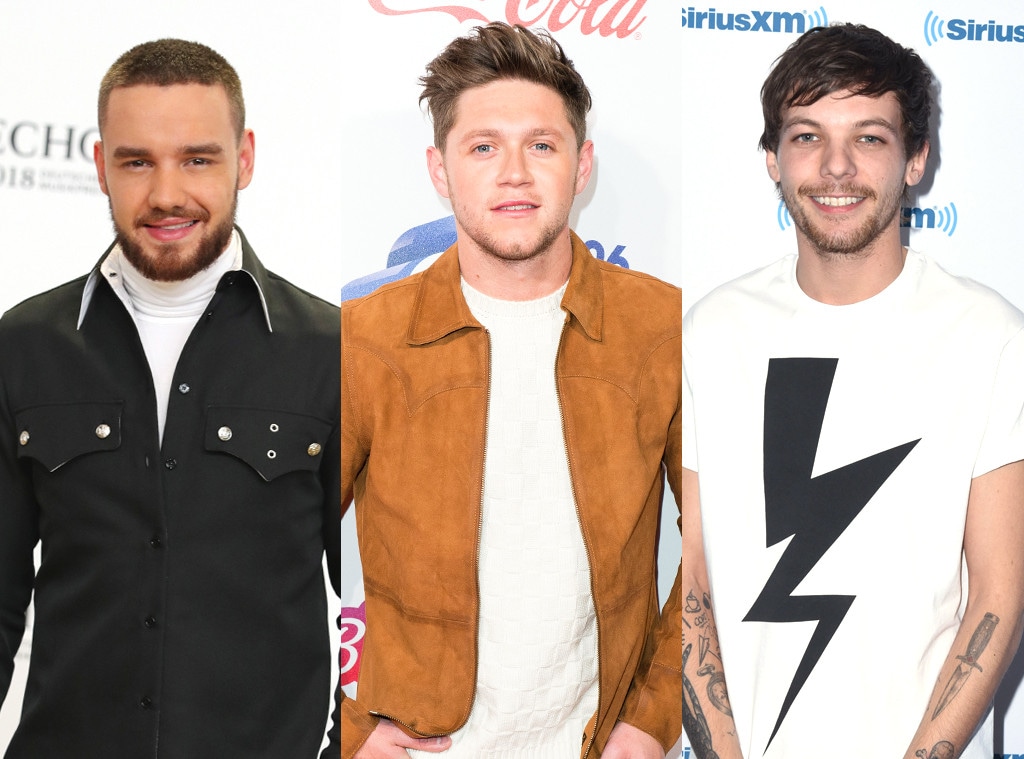 Getty Images
It's been eight years since One Direction formed, and a few of the boy band members took to Twitter on Monday to celebrate the major milestone.
Louis Tomlinson was the first to post a touching tribute. 
"#8YearsOfOneDirection Where has the time gone!?" he wrote. "Thank you so much to every single person who's ever supported us. Big love!"
He also teased, "And remember if it's by one direction and it's a banger I probably wrote on it."
Liam Payne also shared a special note.
"#8YearsOfOneDirection what an incredible 8 years it's been with my brothers!" he tweeted. "Thank you to all the fans that are still supporting and following our journeys. Love LP."
In addition, Niall Horan claimed he was "still in shock" over the anniversary, adding "you guys are incredible, thank you."
At the time of this writing, neither Zayn Malik nor Harry Styles had posted about the anniversary. The band's official Twitter account also shared several memorable lyrics.
Jason Merritt/Getty Images
Fans will recall the group formed in 2010 after each member appeared on The X Factor. Over the years, the band performed a number of hits, including "What Makes You Beautiful," and "Story of My Life." However, in 2015, Malik left the group. The band took an extended hiatus to focus on individual projects shortly afterwards.
The band members have gone on to have successful solo careers. Still, they've raised Directioners' hopes by hinting at reunions. But could the band actually be getting back together? According to the Evening Standard, fans spotted a listing for a "One Direction: On the Road Again" concert on Australia's Ticketmaster website. The post has since been removed.
The news outlet claims the show would be scheduled for December 2020.