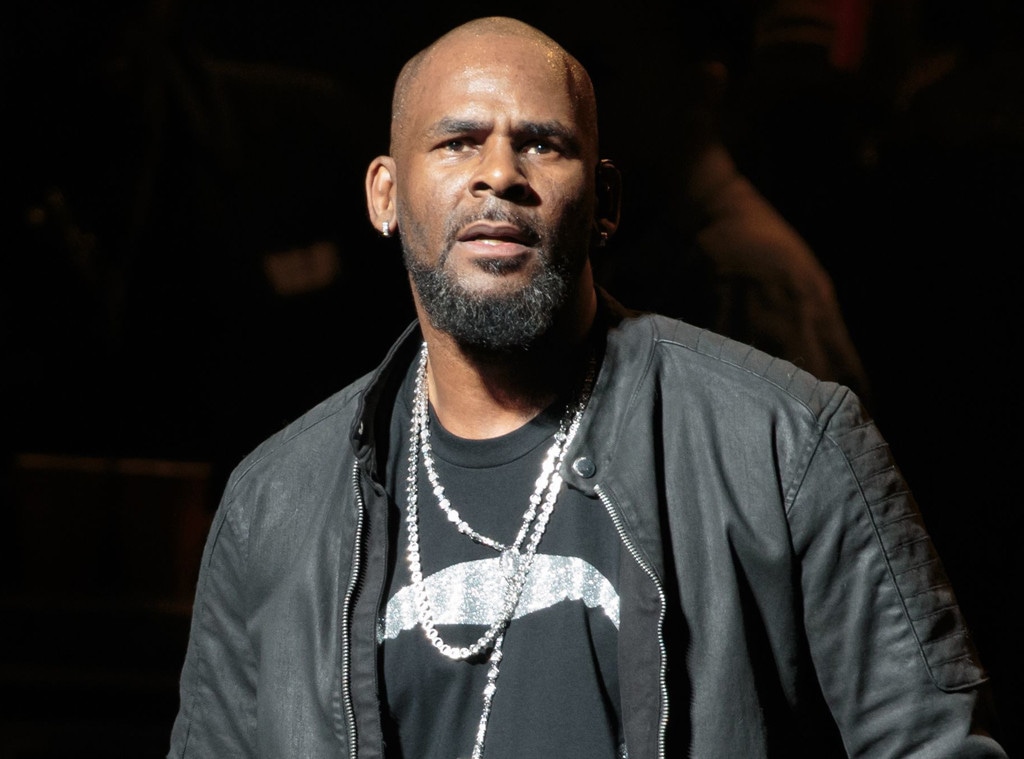 Rex Features via AP Images
Warning: This song contains explicit lyrics.
R. Kelly is addressing allegations of sexual abuse against him in his new song.
On Monday, the 51-year-old rapper dropped a new track on SoundCloud, a 19-minute song called "I Admit." Kelly shared a link to his song on Twitter Monday morning, writing, "Today is the day you've been waiting for."
In the lyrics of the song, Kelly admits to a series of things that he's done in his life. Kelly starts the song by singing, "I admit I done made some mistakes/And I have some imperfect ways."
He later sings, "I admit I f--k with all the ladies, that's both older and young ladies/But tell me how they call it pedophile because that s--t is crazy/You may have your opinions, entitled to your opinions/But really am I supposed to go to jail or lose my career because of your opinion."
A year ago, Kelly was accused of holding a group of ladies hostage in a "cult." Shortly after the reports surfaced, one of Kelly's alleged captives came forward to deny that she's being held hostage.
In his new song, Kelly seems to call out those accusations against him, singing, "I admit that I am not perfect, I never said I was perfect/Said I'm abusing these women, what the f--k that's some absurd s--t/They're brainwashed, really?/Kidnapped, really?/Can't eat, really?/Real talk, that s--t sound silly."
"What's the definition of a cult?" Kelly later asks in the song. "What's the definition of a sex slave? Go to the dictionary, look it up/Let me know I'll be here waiting."
Kelly goes on to deny that he's a "monster" or a "beast."
An attorney for the family of Jocelyn Savage, one of Kelly's alleged captives, tells E! News in a statement in response, "Mr. Kelly's attempt to shift the narrative is quite telling. Deflection and distraction will not work, my clients are resolute in their desire to reunite with their beloved daughter. Instead of Mr. Kelly releasing songs, Mr. Kelly and his handlers need to release Ms. Savage and allow her to reunite with her parents. Their desire was never to receive money from Mr. Kelly. The Savage's only want to end the interference with their relationship with their daughter. Mr. Kelly, as previously stated, we respectfully demand you to allow Jocelyn Savage to meet with her parents and her family."
You can listen to the full song above.