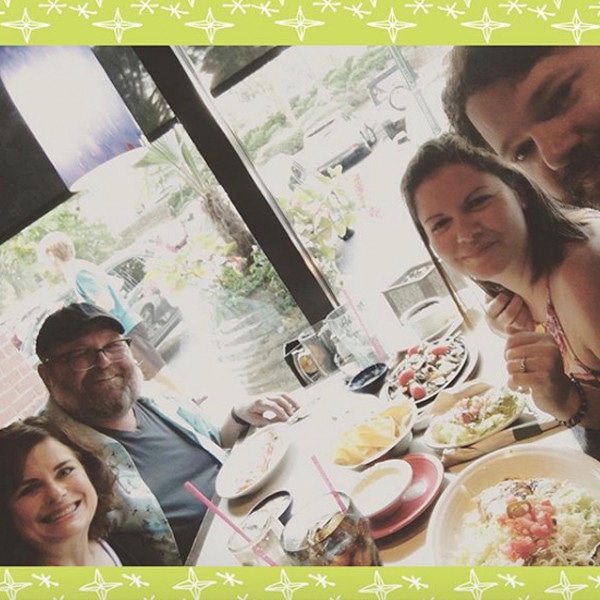 Instagram
Queer Eye contestants are the gifts that keep on giving. 
There was love in the air Saturday night as two of the hit Netflix series' standout couples joined each other for a double date. Season 1 star couple Tom Jackson and Abby Parr met up with Season 2's William Mahnken and Shannan Eller and it was just as adorable as it sounds. The cuisine of choice? Mexican!
This should come as no surprise to fans of the show as they well know Tom's penchant for margaritas and burritos—though it looks like he swapped out his usual dish for an enchilada for their night out. Still, his "Texas margarita" with two orange slices order appears to be holding strong. 
The two couples were all smiles on their date according to photos shared by Queer Eye's Instagram account. "We had a great time!!!" Tom tweeted of the dinner. 
"Excellent double date with Tom and Abby from the first episode of @QueerEye. Got to take plenty of photos with fans too," William added. 
The two pairs are also in the throes of wedded bliss. After Tom and Abby rekindled their relationship after his appearance on the show, they eloped in a Tennessee ceremony in May. 
Meanwhile, it was just last month that William and Shannan tied the knot in a "small, private ceremony" at sunrise on Amelia Island in Florida. 
We're just jealous we didn't get a dinner invite!