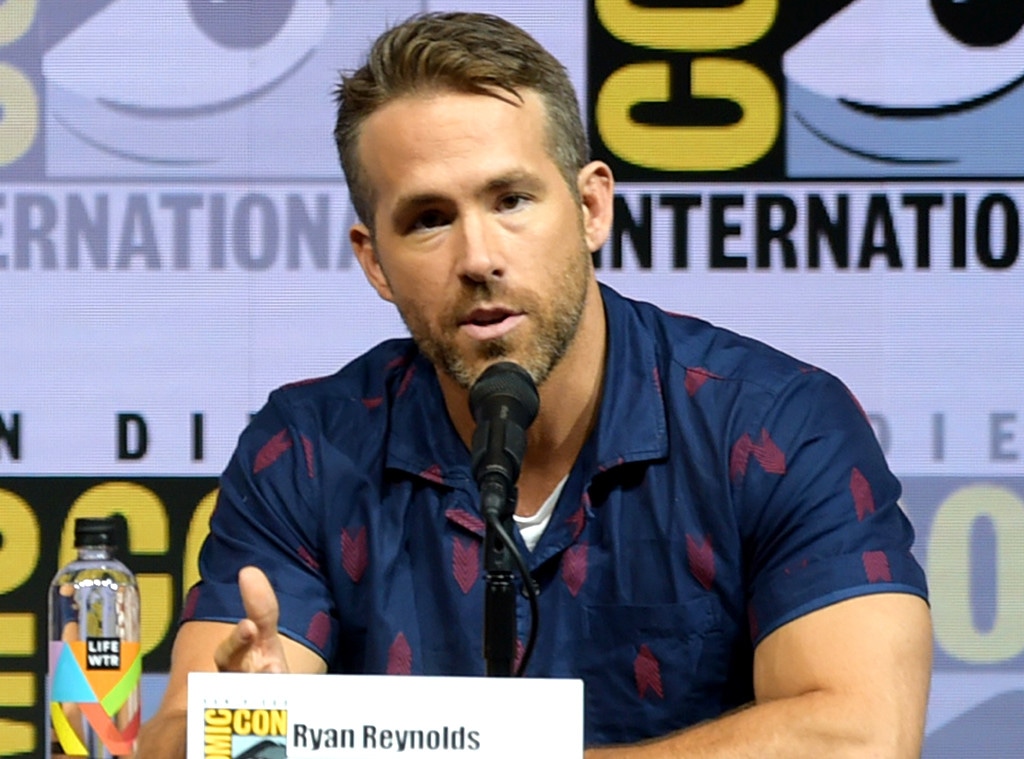 Kevin Winter/Getty Images
Under His eye: Ryan Reynolds and Blake Lively are just like us!
The two are fans of the hit dystopian Hulu series The Handmaid's Tale, the actor revealed on Saturday at a Deadpool 2 panel, aimed at promoting its digital and Blu-ray releases next month, at San Diego Comic-Con 2018.
"Loving Handmaids Tale. Wishing there were more, we just watched the last one," Reynolds said.
Season 2 of The Handmaid's Tale, starring Elisabeth Moss, ended earlier this month.
Reynolds also said that he's also been "on a weird movie tour," when it comes to his TV habits.
"Dou ever do those where you watch like every Quentin Tarantino movie? So I've been kind of doing that," he said.
Tyler Boye/WWD/REX/Shutterstock
 "My wife's been shooting a film overseas so I've been having a ton of time to pretend like I'm watching the kids," he joked. "She's probably filing [divorce] papers as we speak."
Reynolds and Lively are parents to daughters James, 3, and Inez, 1.
Lively has recently been filming the thriller The Rhythm Section in Spain and Ireland. The movie is set for release in February 2019.