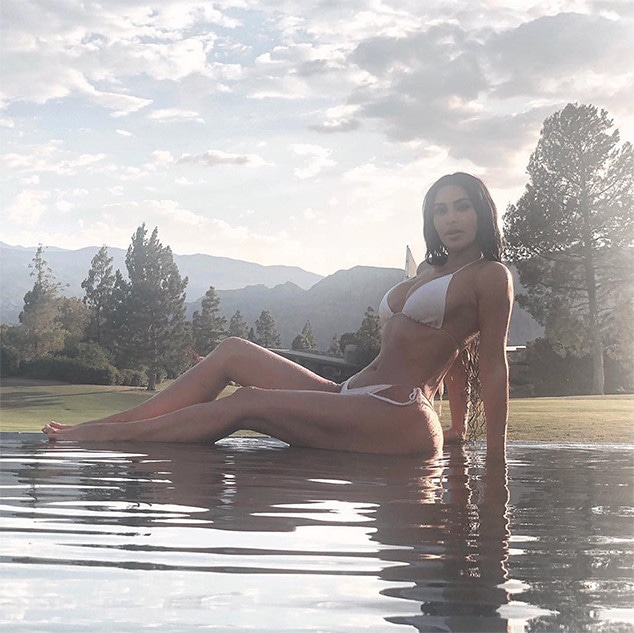 Instagram
Kim Kardashian is "really shy."
The 37-year-old Keeping Up With the Kardashians star jokingly posted this on Instagram Friday alongside a photo of her lounging by a pool in a white string bikini.
Kim, who has poked fun at herself over her revealing looks, is promoting her new line of KKW Kimoji fragrances and wears the same swimsuit in a photo posted on Thursday, which shows her lying on a pool float while showcasing her butt, with a Kimoji Peach bottle resting on her hip.
The KKW Kimoji Peach, Kimoji Cherry, and Kimoji Vibes fragrances are now on sale for $45 each.
Keeping Up With the Kardashians returns for a new season on August 5 at 9/8c only on E!