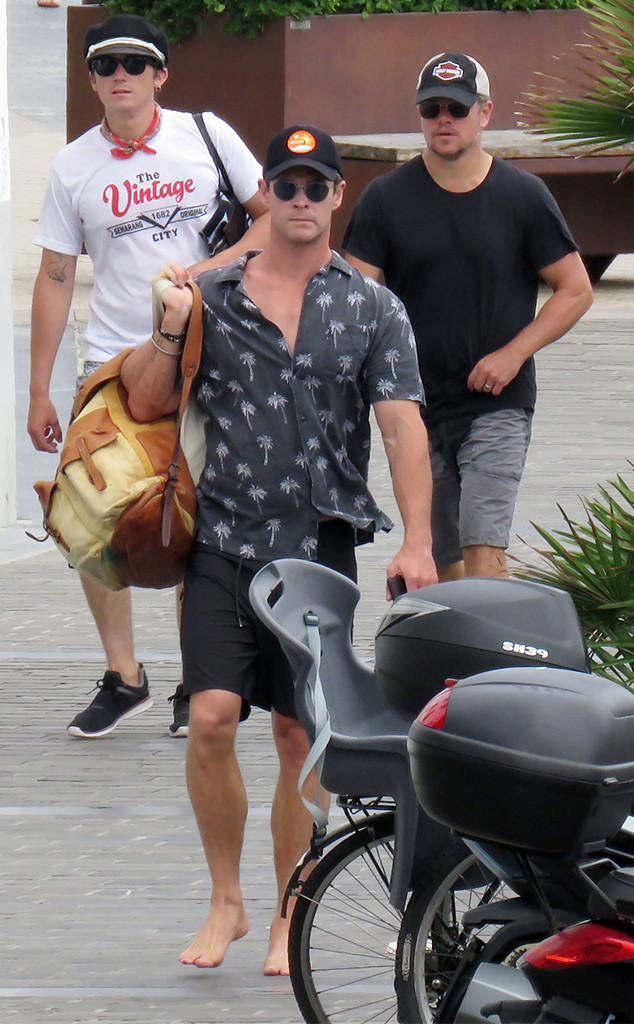 Europa Press via Getty Images
Family squad goals!
Matt Damon and wife Luciana Barroso and Chris Hemsworth and wife Elsa Pataky vacationed together with their kids in Spain this week. The group was spotted walking in San Sebastián and boating near the resort city on Thursday.
Earlier this year, Hemsworth and Pataky hosted Damon and his family in their Byron Bay home in the former actor's native Australia.
Last year, the couples traveled to Monaco for the Formula One Grand Prix.
Damon and his wife are parents to Isabella, 11, Gia, 9, Stella, 6, and Alexia, Luciana's 18-year-old daughter from a previous relationship. Hemsworth and Pataky are parents to daughter India Rose, 6, and twin boys Tristan and Sasha, 4.