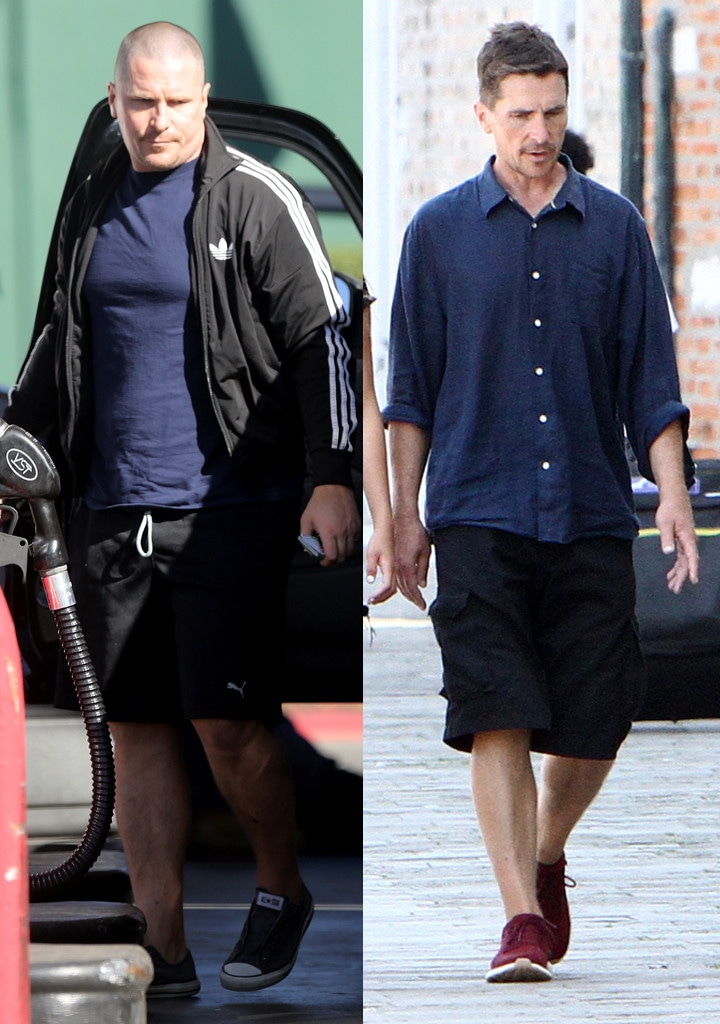 MEGA
When the director yells cut, it may be time to lose the weight.
As soon as Christian Bale signed up to play former Vice President Dick Cheney in the upcoming movie Backseat, the actor knew he was going to gain some weight for the role.
But with shooting officially done, Christian appears to have already lost the weight he had to put on to perfect his character.
In pictures obtained by E! News, the actor was spotted roaming the streets of Italy during a family vacation.
Wearing black shorts, a denim blue button-down and purple sneakers, the proud dad looked like your average guy enjoying some well-deserved time away with his kids and wife.
So what exactly is the new project that Christian has been working on? Backseat tells the story of President George W. Bush's right hand man. It also explores his policies that had an impact on the world.
"I had never before gone to a doctor or a nutritionist about gaining or losing weight for my roles," Christian told Star2.com. "But eventually that caught up with me. So, finally for Backseat, I decided that maybe somebody knows better than I do; so I went to somebody and they managed to get me up a good 40lbs. It's never healthy to put on that amount of weight in a short amount of time, but I did it in the healthiest manner."
Steve Carell plays Donald Rumsfeld while Amy Adams will play Dick's wife in the film hitting theatres December 21.
Ultimately, this isn't the first time Christian has undergone a physical transformation for a movie role.
When appearing in American Hustle as a 1970's con-artist, the actor packed on some pounds. Later on, he shriveled down 60 points to play Trevor Reznik in The Machinist. And he nailed the superhero jacked look for The Dark Knight trilogy.