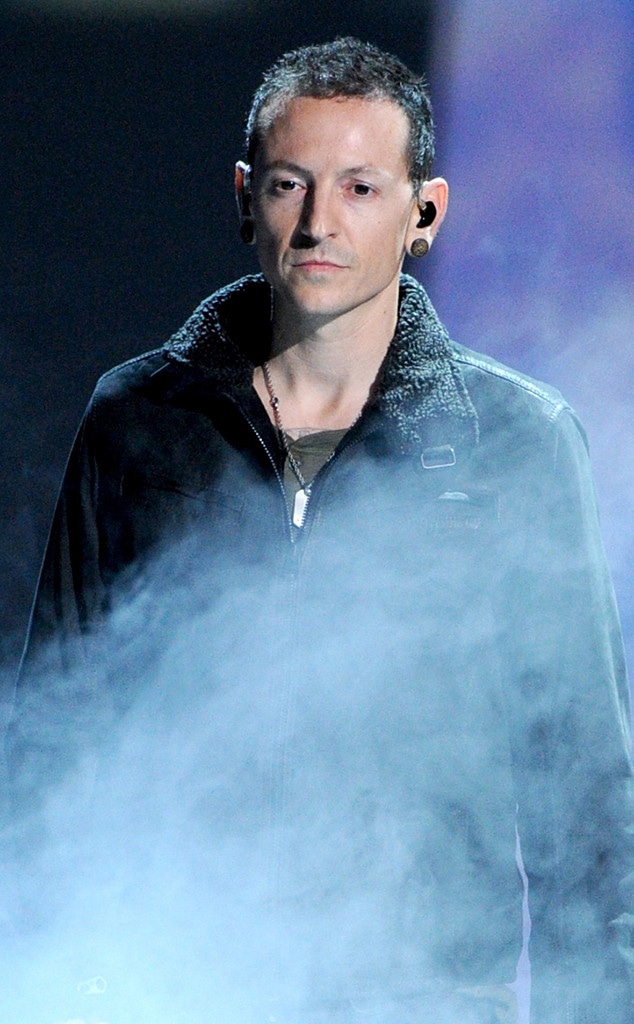 Kevin Winter/Getty Images
Linkin Park paid a special online tribute to frontman Chester Bennington on Friday, the one-year anniversary of his death.
The singer committed suicide at age 41 on July 20, 2017. He is survived by wife Talinda Bennington, their son and twin daughters and his three children from previous relationships.
"To our brother Chester, It has been a year since your passing—a surreal rotation of grief, heartbreak, refusal, and recognition. And yet it still feels like you are close by, surrounding us with your memory and your light," read a message posted on Linkin Park's Instagram page, on behalf of band members Mike Shinoda, Joe Hahn, Dave Farrell, Rob Bourdon and Brad Delson, alongside a photo of Chester in concert.
"Your one-of-a-kind spirit has authored an indelible imprint on our hearts—our jokes, our joy, and our tenderness," the message continued. "Eternally grateful for the love, life, and creative passion you shared with us and the world. We miss you more than words can express. Love, M, J, D, R, B #MakeChesterProud #320ChangesDirection."
The band promoted the Campaign to Change Direction's 320 Changes Direction initiative, a resource for friends and family members who are seeking answers to questions about mental health, mental illness and addiction in order to help their loved ones. It was co-founded by Chester's wife.
Chester had battled depression and addiction throughout his life. Talinda recently talked to the Fox 11 news station in Los Angeles about Chester's life, recalling how she "didn't understand the shame" that he had when he would return from a visit to his therapist, who told him he was clinically depressed and had to be treated with medication.
She also said that just before he died, his "career was at a high."
"He had a No. 1 album," she said, adding, "He was extremely close with his family. We just bought a house. It was awesome. We had a great relationship. He was my best friend.
When Chester died, Talinda told their kids, "Daddy died because his brain was sick."
To people who are suffering, she says, "You're not alone. There is help."
If you or someone you know needs help, please call the National Suicide Prevention Lifeline at 1-800-273-TALK (8255).