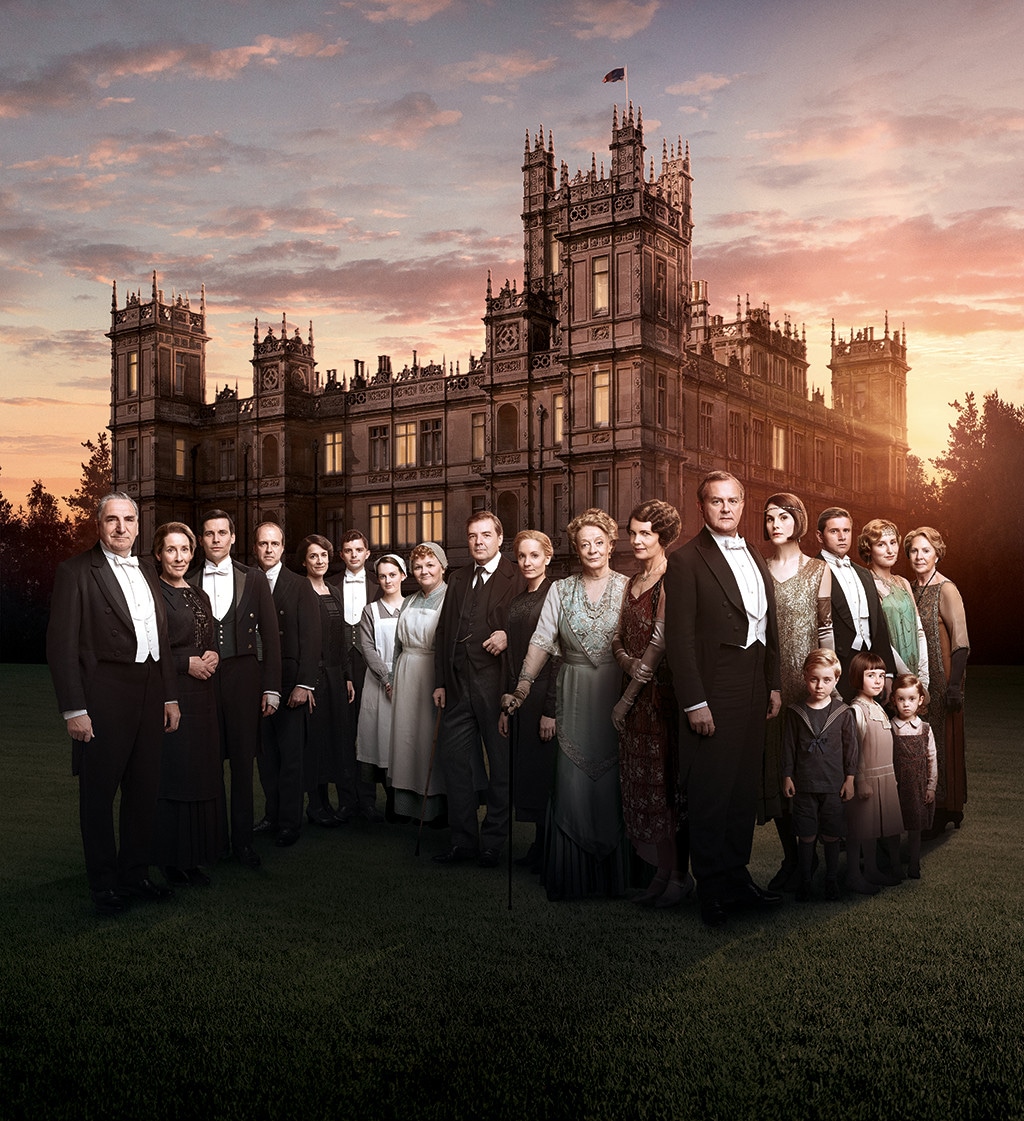 Nick Briggs
You can't keep the Crawley family down. Downton Abbey is returning to life on the big screen roughly three years after signing off TV. Julian Fellowes, the show's creator, is returning to write and executive produce the big screen outing with Gareth Neame, Liz Trubridge and Nigel Marchant also on board as exec producers. Brian Percival, the director of the show's original pilot, is helming the movie.
"When the television series drew to a close it was our dream to bring the millions of global fans a movie and now, after getting many stars aligned, we are shortly to go into production," Neame said in a statement when the movie was officially announced. "Julian's script charms, thrills and entertains and in Brian Percival's hands we aim to deliver everything that one would hope for as Downton comes to the big screen."
We know who's handling things behind the scenes, but what about who's returning in front of the camera? Which cast from the upstairs and downstairs will return for another installment of the Crawley family saga?
In a release announcing the movie, Focus Features said the entire principal cast would return. Downton Abbey's cast was sprawling. Here's who we know is and isn't returning for the Downton Abbey movie.
IN: Joanne Froggatt
Lady Mary's lady's maid Anna Bates will return for the big screen adventure. Froggatt, who won a Golden Globe for playing Anna and was nominated for three Emmys during the show's six season run, tweeted about the reunion. "Delighted to announce we're getting the band back together!" she tweeted along with a picture of Michelle Dockery and Maggie Smith. She even updated her Twitter bio to include the upcoming movie.
IN: Elizabeth McGovern
A Downton Abbey movie without Cora? Perish the thought! The lady of the manor will return, she tweeted about the film.
Watch:
Lily James Talks "Downton Abbey" Movie
IN: Hugh Bonneville
Robert Crawley tweeted about the movie, and as patriarch, you know he'll be back.
OUT: Lily James
The Mamma Mia: Here We Go Again star revealed she would not return to the 1900s-set drama to play Rose. "I'm not actually, I'm not a part of it, no. It's such a huge cast. I actually exited before the end of things…I spoke to Laura and Michelle a few days ago and it's really exciting…It's going to be really special," James said. Watch the video above to hear more about her Downton Abbey movie hopes.
Carnival Films/Masterpiece
IN: Michelle Dockery
Can you imagine Downton Abbey without Michelle Dockery's Lady Mary? Of course not. Dockery confirmed her involvement on Instagram with some behind-the-scenes photos featuring her TV sister Laura Carmichael. James also said she spoke to Dockery and Carmichael about the film.
IN: Laura Carmichael
What tragedy will befall Lady Edith? We'll find out in the movie, Carmichael is reprising her role. She posted some behind-the-scenes photos with Dockery when the film was officially announced.
IN: Allen Leech
The star of the upcoming Freddie Mercury biopic Bohemian Rhapsody went to Instagram to post about the Downton Abbey movie.
IN: Maggie Smith
The Dowager Countess and her zingers will return, according to a People. Smith was part of principal cast Focus Features said would be returning.
?? Matthew Goode
Maybe things soured with Lady Mary? More tragedy? We don't know whether he'll return or not.
Carnival Films/Masterpiece
IN? Lesley Nicol
Downton Abbey's Mrs. Patmore tweeted about the movie, so we assume she's in…
?? Jim Carter
Could Mr. Carson have officially left the Downton nest?
?? Rob James-Collier
Every movie needs a good schemer and that's just what Thomas was for six years.
?? Sophie McShera
Daisy wanted more, maybe she got it.
?? Phyllis Logan
Would it be Downton Abbey without Mrs. Hughes? She and Mr. Carson have to appear in some capacity.
?? Brendan Coyle
We know his TV wife will be back, Froggatt said so herself, so there's a good likelihood Mr. Bates is also back in the fold.
?? Penelope Wilton
The Dowager Countess needs a friend and sparring partner…
Downton Abbey is set to hit theaters in 2019.